Prime Minister Narendra Modi reached Agartala on Sunday. Here he inaugurated many projects in Tripura along with various programs. Also addressed a rally. During this, he said that today Tripura got its first dental college. Today more than 2 lakh poor families have been given Griha Pravesh of their new house, which we have provided Janandi PMAY. Poor women have become millionaires.
The PM said, "People were on the road from the airport to the entire road, so it took time to reach the venue of the rally. Today in the meeting of the North East Council, I have talked about the eight pillars (8 pillars) which will make the 8 states of the North East as Ashtalakshmi." Will give."
He said that earlier Tripura was in limelight only for surgency or during elections, but today Tripura is in headlines for cleanliness, Indra Vikas, providing houses to the poor. Look at the way the double engine government has worked in road connectivity in Tripura. Now Northeast will become the gateway of international trade through Tripura. The Agartala-Akhurah international rail link will open new opportunities between India and Bangladesh. The double engine government is also working on social infrastucture.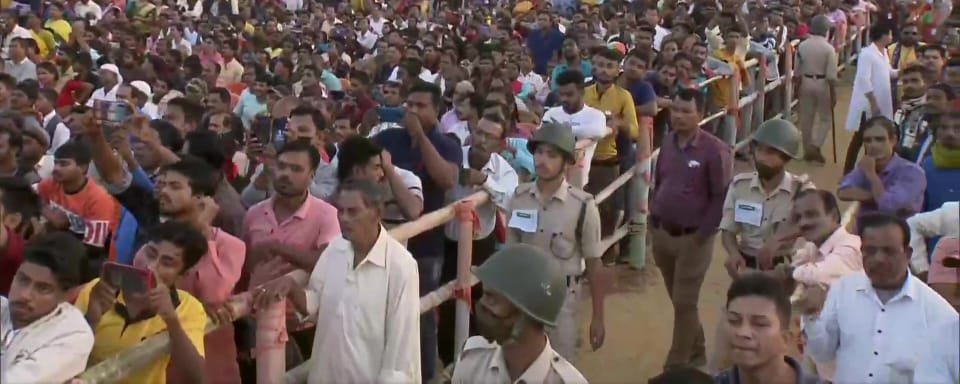 PM Modi said that 4 lakh families in Tripura got piped water for the first time. Before 2018, the ration of the poor was also looted. But now the poor get free ration. More than one lakh pregnant women of Tripura got help from the PM scheme.
For decades, Tripura was ruled by parties whose ideology was out of date, they deprived Tripura of development and the poor, youth, farmers and women suffered. The opposition in Tripura does not have a positive agenda.
The tribals of Tripura were deprived in the previous government. We have changed this politics. Today BJP is the first choice of tribals. Even after 27 years in Gujarat elections, BJP has got huge mandate. Out of 27 tribal reserved seats in Gujarat, BJP has won 24.
The previous government used to give MSP on forest produce only in 10 products, we give 90 products on MSP. Today the pineapple of Tripura is being exported. Tripura is showing the result of double engine and we will give it more momentum.