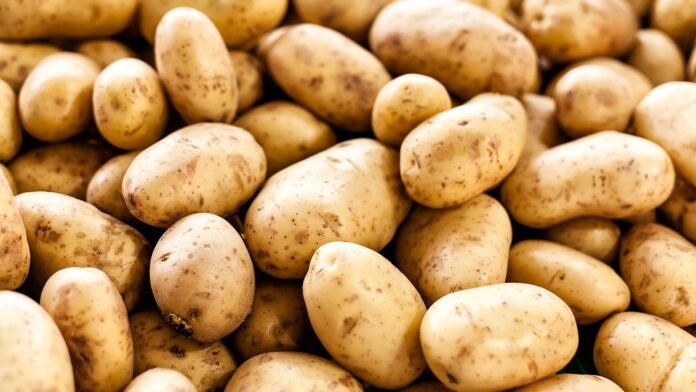 The Horticulture Department of Tripura has embarked on an innovative approach to enhance the production of premium potato seeds, aiming for self-sufficiency within the state. The technique, known as "apical rooted cutting," is currently undergoing technological advancements for successful implementation, as announced by the Deputy Director at the Horticulture Research Complex in Agartala.
Deputy Director Ghosh addressed the pressing issue of procuring true potato seeds from other states at exorbitant prices, underscoring the challenge faced by potato cultivators in Tripura. To tackle this, the state government has adopted the apical rooted cutting method, with the objective of providing high-quality seeds to farmers at more accessible rates.
In the initial phase of this ambitious project, the department plans to produce 50,000 seeds within a state-of-the-art greenhouse located in the expansive horticulture research complex. A dedicated 500 square meter plot of land has been designated for this purpose, with preparations underway to establish the mother bed for seed cultivation.
The Horticulture Department is also collaborating with the International Potato Center (CIP) in Peru, South America, to support the project. Ghosh outlined their primary goal of enabling Tripura's farmers to independently produce top-notch potato seeds within the next five years. The department will provide technical expertise and capacity building, ensuring that the resulting seeds are directly distributed to farmers, reducing reliance on external sources.
Ghosh also lauded the success of Meghalaya and Assam in adopting this technology within the Northeast region. These states have made significant strides in cultivating potato seeds independently, breaking free from reliance on other states. Ghosh expressed the desire to reinvest the funds previously spent on seed procurement within the state, promoting a self-sustaining circular economy.