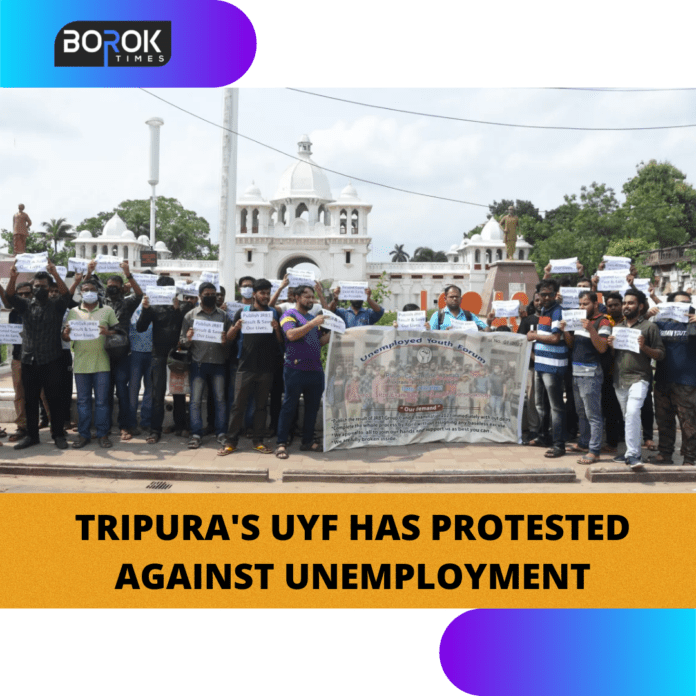 Under the banner of the Unemployed Youth Forum, the aspirants, who appeared for the JRBT-conducted exams, staged a protest earlier this month in front of Swami Vivekananda Stadium and state museum seeking early publication of results.
In an already-bleak job market, over 81,000 job aspirants who appeared in the Joint Recruitment Board of Tripura (JRBT) exams for selection in 5,000 Group C and Group D posts, are staring at a bleak future as the exam results are yet to be published, a year after the exam. 
The exams were held in July 2021, through a specially-constituted body called JRBT (Joint Recruitment Board of Tripura) under the aegis ofthe Directorate of Employment Service and Manpower Planning.
Job aspirant said, "It has been almost a year, the results haven't been declared. The state government is playing with our future, the results must be immediately published" .