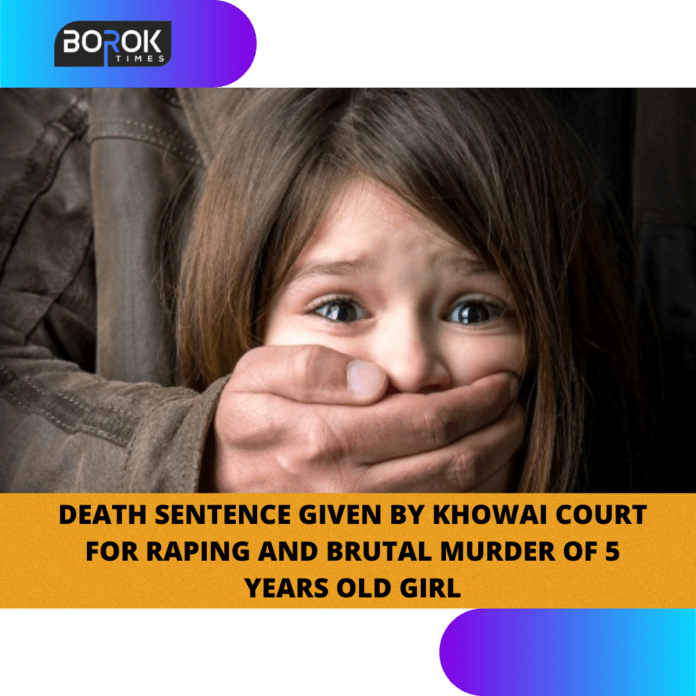 The people of Tripura has witness the first ever case in Khowai District Pokso Court's historic verdict under POCSO Act U/S. 375AB/302/201 IPC Section 6.

The rape case in Tripura has witnessed a very horrifying rape and brutal murder of a 5 years old girl child.

MG Judge Shankari Das of Khowai POCSO Judge has declared a death sentence for Kali Charan Tripura.
The details of the incident were revealed in Duski Nishan Chandrapara of Teliamura police station area.

A 5-year-old girl went missing from this area on 22/2/2021. After not finding her for a long time, on 28/02/2021, the father of the minor, Baishakh Chandra Debbarma, lodged a complaint of disappearance with the Teliamura police station. SI Bidveshwar of Teliamura police station received the allegation of disappearance.