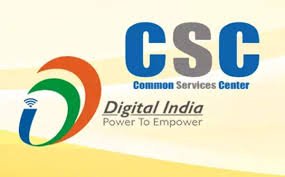 Tripura State Electric Corporation Limited (TSECL) has signed a Memorandum of Understanding (MoU) with CSC SPV, Tripura to enable various beneficiary services of the electric department through Common Service Centers (CSCs). The MoU was signed between Debasish Sarkar, Managing Director of TSECL, and Biswajit Debnath, Tripura State Head of CSC. This collaboration aims to provide convenient access to electric department services to citizens, including applying for new connections, checking application status, viewing bills, making bill payments, prepaid meter recharge, and Go Green registration. The integration of these services within CSC's platform will reduce the daily chaos in electric offices and improve efficiency in delivering services to citizens.
The MoU between TSECL and CSC SPV, Tripura marks a significant step towards enhancing the reach and efficiency of electric department services. Citizens can now avail themselves of a wide range of electric department services through CSC's user-friendly dashboard. With CSCs present in all Gram Panchayats and Municipal Wards, the services will be easily accessible to citizens across the state. This collaborative effort aims to simplify processes, reduce paperwork, and minimize the need for citizens to visit electric department offices, thereby streamlining service delivery and improving customer satisfaction.
The integration of electric department services within the CSC platform offers numerous benefits to citizens. Applying for new electric connections, a process that often involved visiting electric offices, can now be done conveniently through CSCs. This not only saves citizens time and effort but also reduces the administrative burden on electric department staff. Moreover, citizens can track the status of their connection applications online, eliminating the need for frequent visits to inquire about progress.
Viewing and paying bills through CSCs provides a hassle-free experience for customers. It ensures easy access to billing information and enables timely payment, reducing the risk of penalties or disconnection due to delayed payments. The availability of prepaid meter recharge through CSCs is particularly beneficial as it allows customers to recharge their meters conveniently in their localities. This service eliminates the need for physical visits to electric offices or vending points, providing a more efficient and user-friendly experience.
Furthermore, the integration of Go Green registration within CSC's platform promotes environmental sustainability. By facilitating online registration for paperless billing and correspondence, citizens can actively contribute to reducing paper consumption and promoting digital initiatives.
Common Service Centers play a vital role in bridging the gap between government services and citizens, especially in rural areas. With CSCs located in every Gram Panchayat and Municipal Ward, they serve as convenient access points for a wide range of government and public utility services. The collaboration between TSECL and CSC SPV, Tripura further empowers CSCs to deliver electric department services effectively. CSC Village-Level Entrepreneurs (VLEs) act as intermediaries between citizens and the electric department, providing assistance and guidance in availing the services offered through CSCs.
According to a CSC official, the availability of electric department services through CSCs will alleviate the daily chaos in electric offices. CSC VLEs, equipped with the necessary knowledge and resources, will be able to assist citizens efficiently, ensuring a smooth service delivery process. The introduction of prepaid meter recharge as a CSC service is particularly laudable, as it offers a convenient option for citizens to recharge their meters within their localities. This service reduces the need for physical interactions and long queues at electric offices or vending points, enhancing customer convenience and satisfaction.