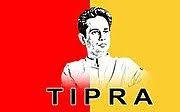 It's rather an embarrassing moment for the BJP as two of the party's senior leaders have joined TIPRA (Tipraha Indigenous Progressive Regional Alliance). Former BJP MLA Burba Mohan Tripura along with another BJP leader joined TIPRA on Friday bidding farewell to the party. Gauri Shankar Reang, a sitting Block Advisory Committee Chairman, which is a nominated post and former Deputy Speaker of Tripura Legislative Assembly also joined TIPRA in presence of Pradyot Kishore Debbarman.
The resigning of the party's senior members in such a short period is not helping the ruling party BJP maintain a good image among the citizens. It has caused considerable damage to the reputation of the party
And too, when senior leaders like Sambit Patra and BL Santosh are in the state, such abandonment of the positions has pushed the ruling party into a mortifying scenario. Earlier too senior BJP leader Hangsha Kumar Tripura, a senior indigenous leader of the saffron camp switched places with TIPRA a few days prior the arrival of BJP National President JP Nadda.
While conversing with the media persons, TIPRA head Pradyot Kishore Debbarman said, "All these senior leaders have joined our party without any condition. All of them have joined the party extending support to the cause we are fighting for.".
It seems like retaining a good image among the citizens is going to be rather a tough job for the ruling party in Tripura.