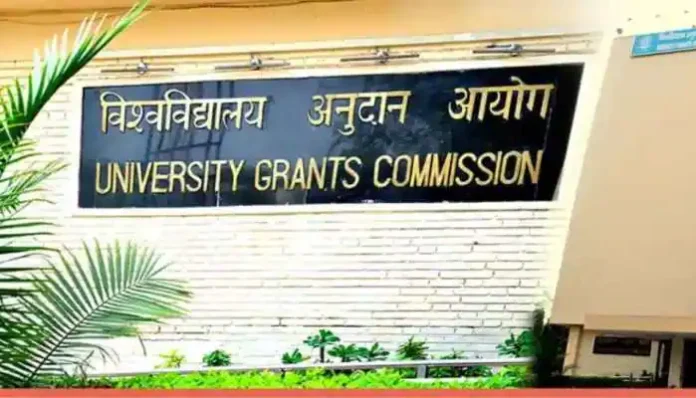 The University Grant Commission (UGC) released the list of fake universities on Friday, 26 August. At present, while the admission process is going on in all the universities operating across the country from one side, in the meantime, 21 universities have been declared fake i.e. unrecognized by the UGC. Along with releasing the list, UGC has also warned the students not to take admitted to these institutes. If students take admitted to any of these universities, their degree will not be accepted.
Delhi and Uttar Pradesh have the highest number of institutes in the university which have been declared fake and self-styled by the University Grant Commission (UGC). These universities, declared fake, are not allowed to run any kind of degree courses, take admission in them and award degrees after the examination. UGC Secretary Rajnish Jain said that at least 21 self-styled, unrecognized institutions working in violation of the UGC Act have been declared as fake universities and have not been given the right to confer any degree.
UGC has declared 21 universities as fake i.e. unrecognized. Along with releasing the list, UGC has also warned the students not to take admission to these institutes.
Delhi
All India Institute of Public and Physical Health Science
Commercial University Limited Daryaganj
United Nations University
vocational university
ADR-Focused Judicial University
Indian Institute of Science and Engineering
Vishwakarma Open University for Self Employed (Open University)
Spiritual University (Spiritual University).
Uttar Pradesh
According to the UGC, at present these four fake universities are operating in Uttar Pradesh.
Gandhi Hindi Vidyapeeth
National University of Electro Complex Homeopathy
Netaji Subhas Chandra Bose University (Open University)
Indian Council of Education etc.
Karnataka:
Badaganvi Sarkar World Open University Education Society, Gokak. Belgaum (Karnataka)
Kerala:
St. John's University, Kishanattam, Kerala
Maharashtra:
Raja Arabic University, Nagpur
West Bengal:
Indian Institute of Alternative Medicine, 80, Chowringhee Road, Kolkata- 20
Institute of Alternative Medicine and Research, 8-A, Diamond Harbor Road Builtech inn, 2nd Floor, Thakurpukur, Kolkata — 700 063
Odisha:
Nababharat Shiksha Parishad, Anupoorna Bhawan, Plot No. 242, Pani Tanki Road, Shakti Nagar, Rourkela — 769 014 19.
North Orissa University of Agriculture & Technology, University Road Baripada, Distt. Mayurbhanj, Odisha — 757 003
Puducherry
Sree Bodhi Academy of Higher Education, No. 186, Thilaspet, Vazhuthavoor Road, Puducherry — 605 009
Andhra Pradesh
Christ New Testament Deemed University, #32-23-2003, 7th Lane, Kakumanuvarithota, Guntur, Andhra Pradesh — 522 002 or # fit No. 301, Grace Villa Apts., 7/5, Srinagar, Guntur, Andhra Pradesh — 522 002 CSA'. 17