Honorable Deputy Chief Minister Jishnu Dev Varma posted on his social media handles mentioning his addressing Janajati Karyakartas in his constituency Today.
Further in his post, Deputy CM highlighted the welcome of 120 families that were of different parties and joined the BJP. He discussed the wrongdoing of supporters and workers of the Tipra Motha Party, who tried to interrupt in between and block roads. Hon'ble Deputy CM Jishnu expressed his grief and wrote about the incident saying "It is most unfortunate that Tipra Motha Party workers and supporters tried to block the road, pelted stones, attacked our BJP workers, and injured them". He depicted the scenario and said that during all this the attackers also damaged cars and two-wheelers.
He surprisingly depicted that the supporters neither listen to their top-most leader nor follow any of their instructions, which were about stopping and dispersing. All these incidents raised the question that who is remotely controlling these reckless and rowdy elements which don't even have any fear of the judiciary and don't listen to or follow their instructions.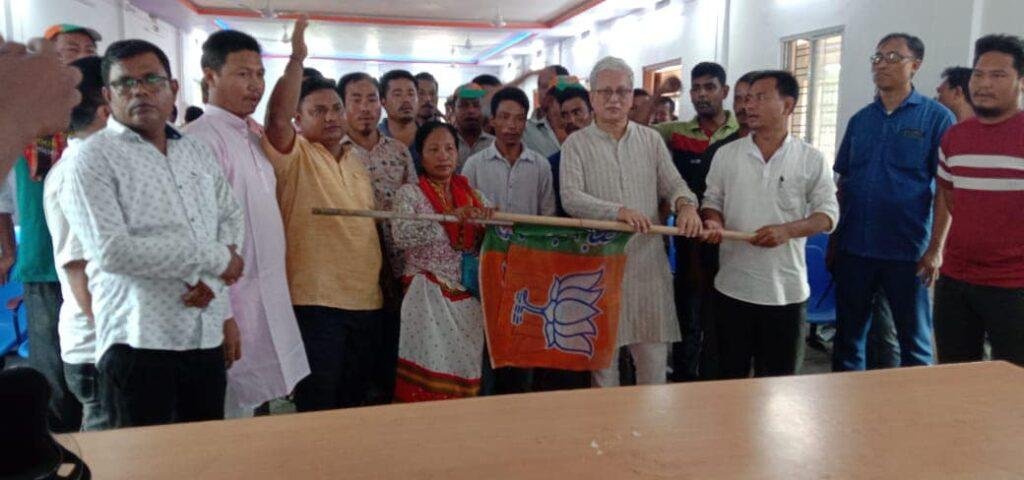 Further in his post, He thanked all the BJP karyakartas for their discipline, courage, and the police for controlling the attackers and calming such a provocation with restraint.
Lastly in his post, he said that " Thansa cannot be achieved by Danda" on your own people". he pointed out Tabilanism as a negative approach in society.