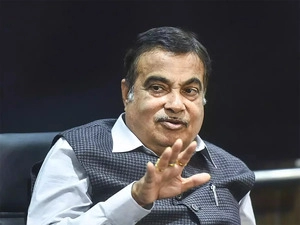 Union Minister for Road Transport and Highways Nitin Gadkari reviewed the National Highways Development Projects of Assam, Meghalaya, Sikkim and Nagaland. Assam Chief Minister Himanta Biswa Sarma, Union Minister General VK Singh, senior officials of the ministry and four states participated in the meeting. Land acquisition, progress of ongoing projects, use of innovative technologies, dispute and arbitration and possible financial measures were discussed during the meeting. Shri Gadkari also reviewed the delay in projects in four states. He directed the officers to complete the projects expeditiously and stressed on the coordination and partnership between the Central and State agencies for developing high level transport infrastructure in the North Eastern States.
After reviewing the National Highway projects of the North East, the Union Minister said that new projects worth Rs 50,000 crore for Assam, Rs 9,000 crore for Meghalaya, Rs 5000 crore for Nagaland and Rs 4,000 crore for Sikkim have been approved. have gone.
He said that the roads in Assam would be developed to international standards within two years.
Shri Gadkari thanked the Chief Minister of Assam for the speedy efforts in the land acquisition process for road infrastructure in the state.