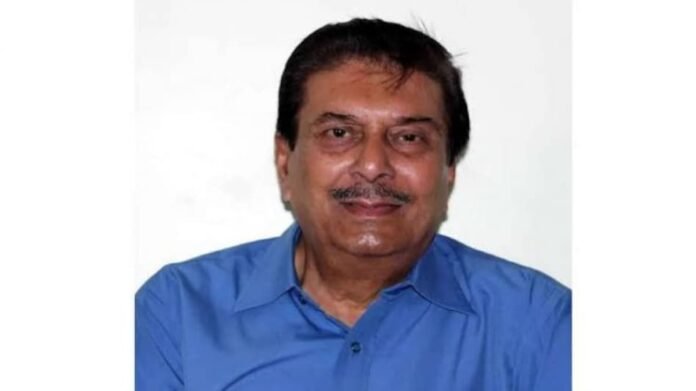 Guwahati: Nipon Goswami, a veteran actor who was the reel grandfather of Assam Chief Minister Himanta Biswa Sarma's only film, passed away at a private hospital in Guwahati Thursday morning. He was 80.
Members of his family said Goswami, a matinee idol in the 1970s and 1980s, was suffering from a prolonged heart-related ailment. He was admitted to Nemcare hospital on 24 October.
The actor's health deteriorated on Monday when he was immediately taken to hospital and kept in the intensive care unit (ICU) under constant monitoring by doctors.
Goswami was born on September 3, 1942, in Kolibri, Tezpurin, Assam. He has completed his elementary studies at Kolibri LP School. Goswami's mother was a singer, and her father was an actor too.
He began his career in the Assamese film industry as a child artist in the film Piyali Phukan, directed by Phani Sarma in 1957. He went on to work in many Assamese films including Shiraj, Deutar Biya, Priya O Priya, Kokadeutar Ghar Jowai, Aparupa, Sandhyaraag, Bohagor Duporiya, and Ghar Khankar.
Taking to Twitter, Assam chief minister Himanta Biswa Sarma said, "I am saddened to hear of the passing away of the evergreen actor Nipon Goswami I was blessed to be in the presence of one of the best actors of Assam while acting in the film 'Kakadeuta Nati Aur Hati' as a child".

Goswami has also actively participated in mobile theatres featuring hits like Abaahan, Kohinoor, Hengul and Shakuntala.