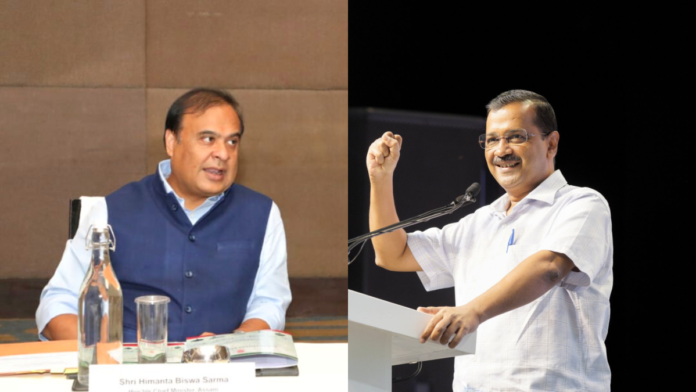 Assam Chief Minister Himanta Biswa Sharma on Friday again targeted Delhi CM Arvind Kejriwal. The 'Twitter war' between the two continues. Himanta on Friday claimed that his state is "committed to excellence" despite being somewhat smaller than Delhi. Giving information about the health facilities of Assam, he said that his government is engaged in developing the infrastructure of hospitals.
The war between the two CMs has been going on on Twitter for a long time.
Tagging Kejriwal, the Assam CM wrote that we do not brag. Despite being a smaller state than Delhi, Assam is building 21 state-of-the-art medical colleges-hospitals. The war between the two Chief Ministers has been going on on Twitter for a long time. Both are asking each other to visit their state and see the development work done there.
The controversy started with Arvind Kejriwal's remarks on a decision to integrate schools in Assam. After this Himanta had accused the Aam Aadmi Party CM of the habit of making 'joke' of small states. It was also alleged that Kejriwal was comparing Delhi to a small state like Assam, which failed to fulfill its promise of re-designing the national capital as London and Paris.