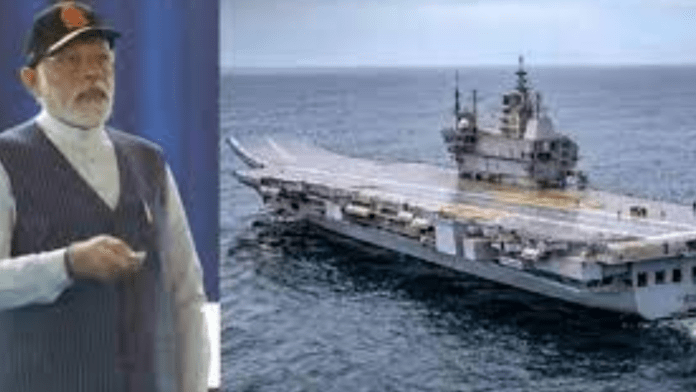 NEW DELHI: INS Vikrant, the first indigenously built aircraft carrier got commissioned by PM Narendra Modi on Friday. In his peroration, he said INS Vikrant is an example of the government's thrust to make its defense sector self-reliant and has made the country part of the select group of nations who can indigenously make aircraft carriers.
"INS Vikrant is a floating town and the power generated in it can light up 5,000 houses, while the cables can run to Kashi from Kochi. INS Vikrant will also use the power of our Nari Shakti. The way there are no restrictions to the sea, the same way there will be no restrictions for our women too." says PM Modi.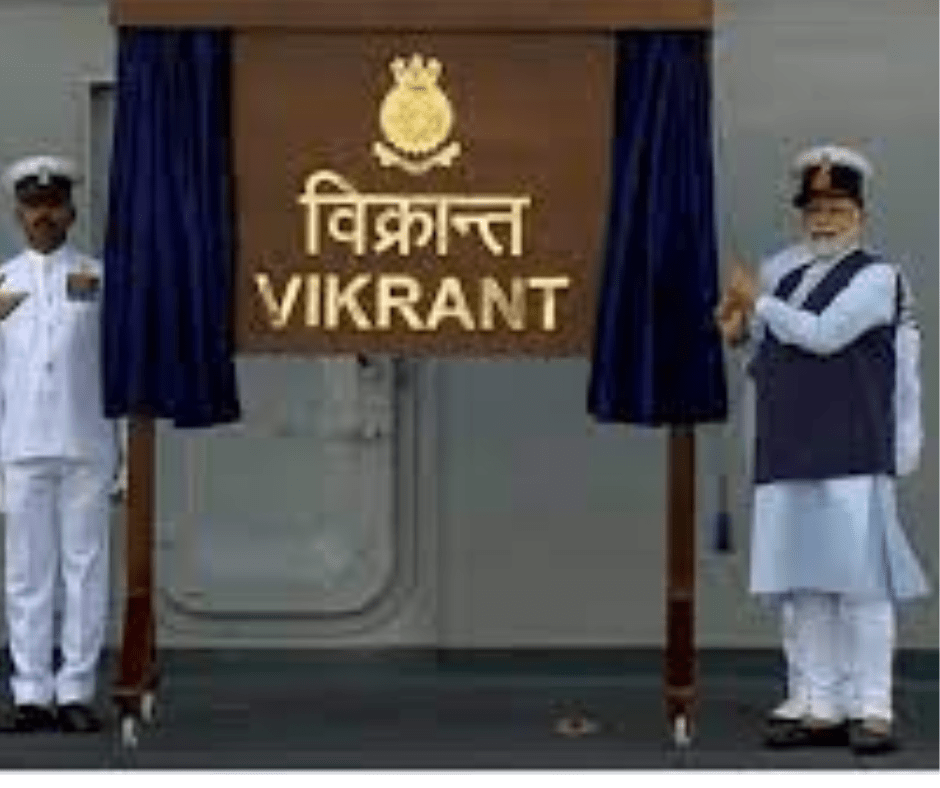 The indigenous aircraft carrier (IAC), INS Vikrant, will represent sovereign Indian territory voyaging on the high seas, with the capability to briskly turn into a daunting offensive platform by untethering her fighters and other weapons against enemies in no time.
Along with this, PM Modi also disclosed the new Naval Ensign "Nishaan" at Cochin Shipyard Limited in Kochi, getting rid of the colonial past and appropriate to the rich Indian Maritime heritage.
Naval Ensigns are flags that naval ships or formations bear to denote nationality. The present Ensign consists of St Georges's Cross- a red cross with white background.