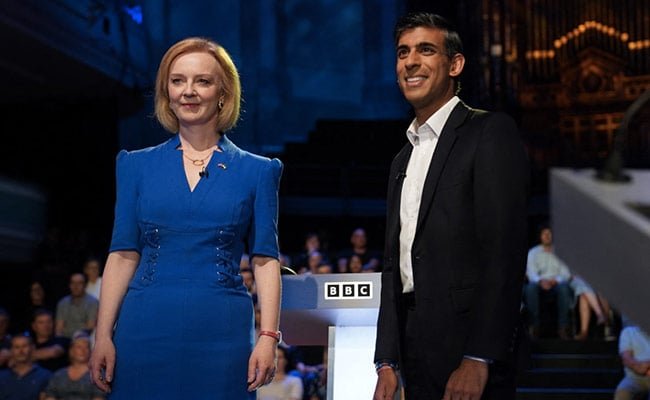 The countdown to who will be the new Prime Minister of Britain is in the final stages. Voting for Tory members for the post of PM ended at 5 pm on Friday. With this, the political fortunes of Indian-origin Rishi Sunak and Liz Truss, the contenders for the post of PM, were imprisoned in the voting boxes. In the past, both Rishi Sunak and Liz Truss campaigned fiercely to secure the votes of an estimated 160,000 Tory voters. Now eyes will be on the results, which are to be announced on Monday.
According to the report of the news agency PTI, while Rishi Sunak focused his campaign on controlling the rising inflation, while the trust has been given to cut the tax from the trust. On the whole, promises have been made on behalf of both the claimants to give living facilities to the British people. The debates focused on these issues. The two leaders addressed their last program in London on Wednesday night and reiterated several promises.
Responding to a question about integrity and ethics, Sunak said yesterday that I have put the issues of confidence building at the center of the election campaign. If we look at the encounters between the two leaders so far, then we find that Rishi Sunak was clearly ahead in the first round of voting. But, he has been on the back foot in post-poll polls. Analysts' deep loyalty to Boris Johnson is being cited as a major driving factor for Liz Truss.
The Conservative Party's stance on Liz Truss's tax cut promises is another important factor in her strong claim. On the other hand, supporters of Rishi Sunak are said to be hoping for a repeat of the Brexit referendum result. Since Liz Truss has left Rishi Sunak behind in almost every survey. In such a situation, the eyes of the whole world are on the results. These results are sure to have an impact on the global scenario as well. Both the leaders, who have been in the list, have been talking about taking tough measures against China in the campaign.