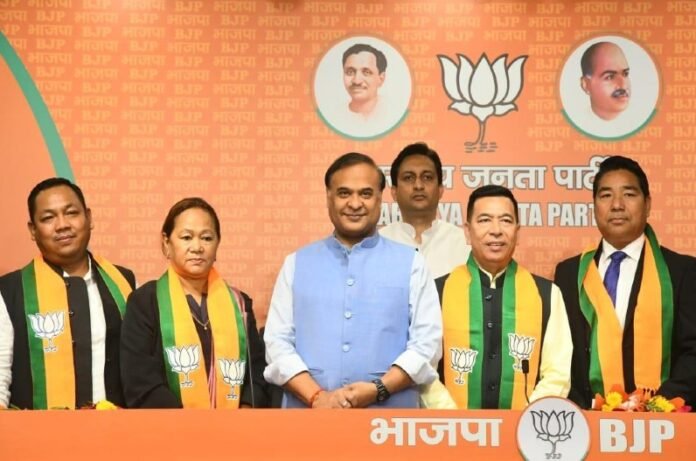 The Bharatiya Janata Party (BJP) welcomed four Meghalaya MLAs (members of the legislative assembly) to strengthen its position in the northeastern area for the upcoming state assembly elections.
The chief minister of Assam and the Bharatiya Janata Party's important members said that the addition of the four experienced and respected politicians will bring major significant effects on the party in the state. He also stated that the eight-state region of the northeast has witnessed a significant transformation since 2014. He also remains confident that the BJP will succeed impressively in the upcoming elections in Tripura, Nagaland, and  Meghalaya.
According to Sambit Patra, the northeast will transform into a new source of development for the nation under the leadership of Narendra Modi. The BJP Party is a magnificent party that developed the nation and its various part the year after year.
The two MLAs Benedict Marak and Ferlin Sangma have to establish themselves as a dominant force in the state before the next elections, whereas the other two MLAs who joined the party at its headquarters in this city are Himalaya Muktan Shangpliang and Samuel M. Sangma.