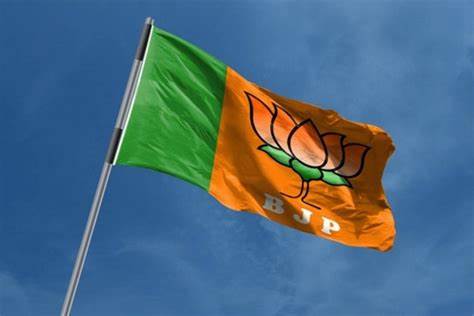 The 43rd Foundation Day of Bharatiya Janata Party was celebrated on wednesday in the state and with due pomp Bharatiya Janata Party was founded on 6 April 1980. Thursday 6 April marks the 43rd foundation day of the Bharatiya Janata Party.
This 43-year-old Bharatiya Janata Party is the largest party in the world today. That's what Tapas Bhattacharya, vice-president of Pradesh BJP, claimed to the journalists at the election office of BJP on Wednesday. Bharatiya Janata Party is not just a political party People are builders Therefore, on the occasion of the upcoming foundation day, the Union Minister has taken the Social Justice Week program from April 6 to April 14.
This program will be observed in the state of Tripura like the rest of the country Various programs like donating clothes to the poor, giving fruits to patients and health camps will be organized. He said that all officials and workers from booth level to district level will come forward in this social program.