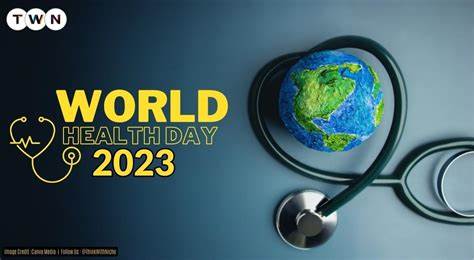 The 75th World Health Day was celebrated by the state branch of Hepatitis Foundation of Tripura on Friday under the slogan Health for All. Minister of Youth Affairs Sports Department Tinku Roy inaugurated the colorful celebration from the front of Ujjayant Palace this morning. Also present were former MLA Dr. Dilip Kumar Das, former president of Hepatitis Foundation of Tripura Dr. Pradeep Bhowmik and other doctors and members.
The awareness procession circumambulates various routes of the city. Explaining the significance of celebrating the day, former MLA Dr. Dilip Das said special importance has been given to vaccination in order to create a hepatitis free state and country. As a part of this, like every year, Hepatitis Foundation of Tripura initiated such awareness program in Agartala.
Through such awareness programs Hepatitis Foundation of Tripura tries to spread the message about Hepatitis to every people of the state. The organization has been working on hepatitis vaccination in the state for a long time Hepatitis Foundation of Tripura continues to provide vaccinations to eradicate hepatitis not only in urban and plain areas but also in remote areas of the state. He highly appreciated such initiative Former MLA and Chairman of IGM Hospital Patient Welfare Association Dr. Dilip Das has urged Hepatitis Foundation of Tripura and other organizations to come forward as the current government is working to improve the quality of health services in the state.
Speaking on the day, Hepatitis Foundation of Tripura former president Dr. Pradeep Bhowmik gave a detailed speech explaining the significance of observing the day.