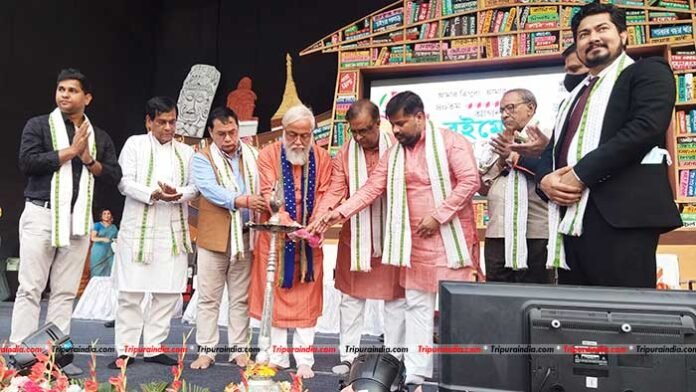 The 41st Agartala Book Fair will be held on March 15. Department of Information Culture, Host State Govt. A preparatory meeting was held on this occasion today i.e. Tuesday.
Minister of Information and Culture Sushant Chowdhury, Assistant High Commissioner of Bangladesh Mohammad Arif, former Vice-Chancellor of Tripura Central University Prof. Arunoday Saha, Chairman of Tea Development Corporation Santosh Saha, Secretary and Director of Information Department and others were present in the meeting held at Muktdhara Auditorium in the capital.
In the preparatory meeting, it was initially decided that the Agartala Book Fair will be held on March 15 will continue till March 26. Entrepreneurs are hopeful that publishers from neighboring states and different states of India will also participate in this year's book fair.
Various speakers and delegates present at the meeting gave a basic outline of how to make the book fair worthwhile. Also, emphasis is placed on forming various level committees for management.
Minister Sushant Chowdhury also sought everyone's cooperation to make this book fair more acceptable and beautiful than 2022. Since Tuesday's meeting was the first preparatory meeting, the final decision is yet to be taken.