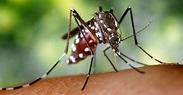 An important discussion meeting was organized by the Health Department at Agartala Pur Nigam Conference Hall on Monday to protect Agartala city and suburbs from mosquito infestation and stop child marriage and early pregnancy. This year, there has been a serious increase in mosquito infection in the capital city of Agartala.
The mayor of the corporation himself has admitted it Special measures have been taken to protect people from mosquito infestation. Adjunctive measures have been taken, including regular water drainage, cleaning of drains and increased hawking to kill mosquitoes.
These issues were discussed in a discussion meeting organized by the Health Department and the Municipal Corporation at the conference hall of the Municipal Corporation on Monday. The discussion meeting was attended by the Corporator of the Municipal Corporation and other public representatives and officials of various clubs and voluntary organizations of the city area. Mayor Deepak Majumder said in a meeting with the journalists that this has been organized to discuss what steps can be taken to protect against mosquito infestation and to call for everyone's cooperation. Debashish Das, West District Chief Health Officer of the Health Department and others discussed in detail the discussion cycle aimed at creating awareness about not getting married at an early age and not having children at an early age.