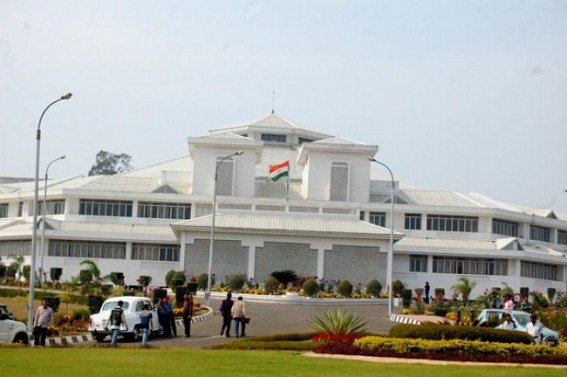 BJP MLA Ramprasad Pal has been elected unopposed as the Deputy Speaker of the 3rd Tripura Legislative Assembly. As the Tripura Legislative Assembly session began today, Speaker Vishwabandhu Sen announced that two motions have been submitted proposing Ramprasad Pal's name as Deputy Speaker. One of them was proposed by Chief Minister Prof. (Dr.) Manik Saha and supported by Finance Minister Pranajit Singh Roy.
The second was proposed by Youth Affairs and Sports Minister Tinku Roy and seconded by Industries and Commerce Minister Santvana Chakma.
As no one else's name was proposed as the Vice-Principal, the Principal declared Vishwabandhu Sen Ramprasad Pal as the Vice-Principal. Chief Minister Prof. (Dr.) Manik Saha, People's Welfare Minister Vikas Debbarma, Cooperatives Minister Shuklacharan Nowatia, Leader of Opposition Animesh Debbarma, CPI (M) Legislative Party Leader Jeetendra Chowdhury Ramprasad congratulated Pal after being elected as Vice President.