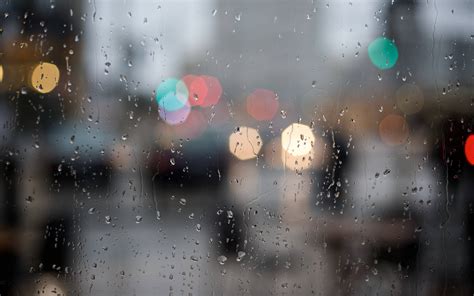 After days of scorching heat, Agartala finally received a much-needed respite as Mother Nature unleashed a heavy thunder-shower that lasted for around two hours. The downpour brought down the soaring temperatures and brought relief to the people of the town who had been reeling under a sweltering heat wave. However, the stormy winds preceding the thunder-shower resulted in several accidents, particularly in the Lichubagan area, due to swirling dust.
According to the weather department's report, the maximum temperature recorded today was 36.7 degrees Celsius, while the minimum temperature was 25.3 degrees Celsius. The relative humidity varied between 87% and 54%. The recorded rainfall in Agartala until 5:30 PM today was 1.6 millimeters, though it was expected to have increased after 6:15 PM when the rainfall stopped. The normal seasonal rainfall till now should have been 192.6 millimeters this year, but the recorded rainfall till now is only 99.6 millimeters, excluding today's rainfall.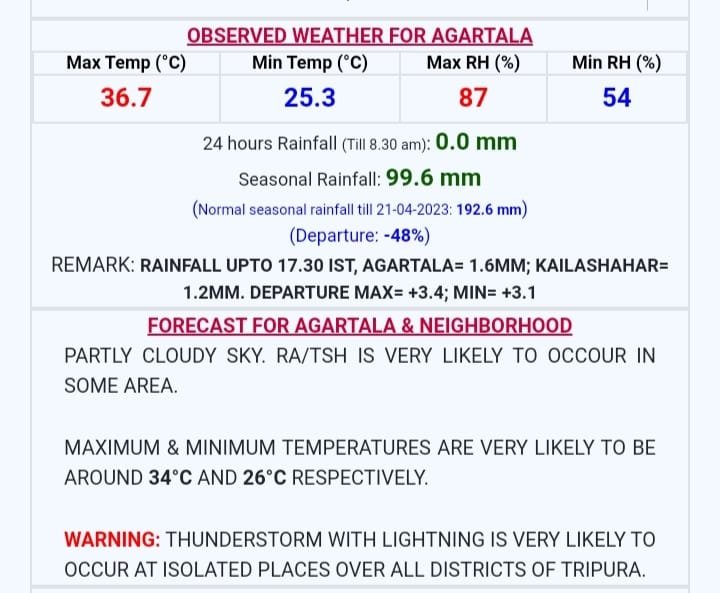 The weather department's bulletin forecasted partly cloudy skies and occasional thunder showers in certain places in the state. However, there will be a fall in temperatures following today's rainfall, providing some relief to the people from the scorching heat. The much-needed showers have brought a ray of hope for respite from the prolonged heatwave and a revival of the normal weather patterns in Agartala. The residents are hopeful that the weather will continue to improve and provide relief from the extreme weather conditions they have been experiencing lately.