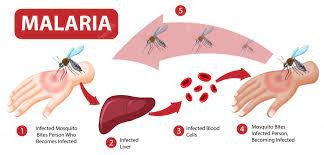 As the dry season continues and a heat wave grips the hilly interiors of Dhalai district, malaria has emerged as a renewed threat for the local population. Reports from sources in Dhalai district reveal that between January and March of this year, 980 people, mostly children, have been afflicted with malaria in the interior areas of Dhalai. Fortunately, no fatalities have been reported thus far, but in March alone, 280 people were affected by malaria in certain areas of Dhalai.
In addition to the malaria outbreak, there have been reports of various water-borne diseases in remote villages such as Khalcherra, Gobindabari, Vidyakumar Roaja para, and others, under the Longtarai valley subdivision. The malaria outbreak is particularly acute in the remote areas of Longtarai valley subdivision in Dhalai district.
Sources from the health department have stated that timely measures have been taken to prevent the escalation of the disease and any reported deaths so far. Drinking water is also being supplied through tankers, but the prolonged heat wave may pose severe problems in water supply in the future.
The situation highlights the need for continued vigilance and proactive measures to combat the spread of malaria and other water-borne diseases in the hilly interiors of Dhalai district, particularly during the dry season and heat wave conditions. Efforts to ensure access to safe drinking water and proper healthcare, especially for vulnerable populations such as children, are crucial in mitigating the impact of these diseases and protecting the health of the local communities.