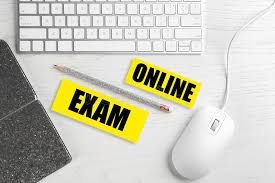 Aspirants for central jobs and examinees in Tripura and other states in northeast India continue to face disadvantages due to the lack of examination centers for national level exams. While online exams have been introduced at the national level, the exams are only held in Assam, leaving the rest of the seven states in northeast region without access to these exams. Despite recent developments such as the inclusion of thirteen regional languages for exams, Tripura and other states in northeast, except Assam, are still deprived of the benefits.
The introduction of regional languages for exams was initiated at the request of Prime Minister Narendra Modi, and the Minister for PMO, Dr. Jitendra Singh, has recently stated that in due course of time, all languages listed in the 8th schedule of the constitution will be considered for use as mediums for all competitive exams held by central and state authorities. However, the lack of examination centers in Tripura and other states in northeast remains a persistent issue, with no positive outcome achieved as of now despite exchanges of letters between state authorities and the center.
This disparity highlights the need for equitable access to national level exams for all aspiring candidates across different regions of India, including Tripura and other states in northeast. Efforts should be made to establish examination centers in these regions, and ensure that candidates are not disadvantaged in their pursuit of central jobs and other competitive exams.