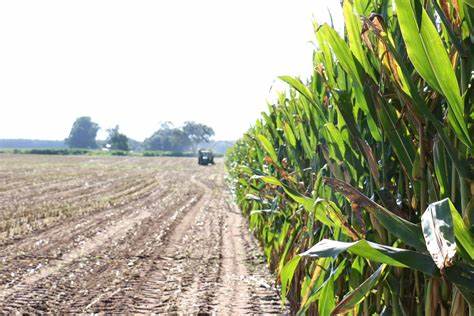 The agricultural crop collection center at 22 Gharia area of Krishnapur Gram Panchayat, built by the Left, is still not open for farmers. As a result the collection center has been observed to fail in the very purpose for which it was created. The farmer is basically the food donor. The state or central government also respects the farmers for their work And when those farmers are in trouble, the Department of Agriculture is supposed to come forward for them In this regard, Teliamura Department of Agriculture is a bit exceptional In 2017, Agricultural Crop Connection Center was constructed in 22gharia area of Dakshina Krishnapur Gram Panchayat for the welfare of farmers by spending several lakhs of rupees.
At that time, CPIM was in power in the state It is known from Teliamura Agricultural Division office that the implementing officer of this work was Swapan Roy Chowdhury, Although he is now retired from working life. The center has not been opened for farmers since the completion of the construction work till the present time Because of this, there is a pent-up anger among the farmers of 22gharia area. According to the sources of the Agriculture Division Office, the agricultural crop collection center has been locked for many years and it has come to a condition that if it is to be opened for the sake of the farmers, it needs to be renovated first. It remains under lock and key since the completion of the construction work till date.
The farmers of the area cannot keep their agricultural produce in this collection center. On the other hand, Teliamura sub-division agriculture officer said that the center will be partially renovated and opened soon for the benefit of the farmers. Although the area is under No. 29 Krishnapur Assembly Constituency.