On Friday Tripura set a target to be self-sufficient in meat production till 2027 and is becoming self-sufficient in eggs, meat, and milk production. The government wants to become self-sufficient in all sectors.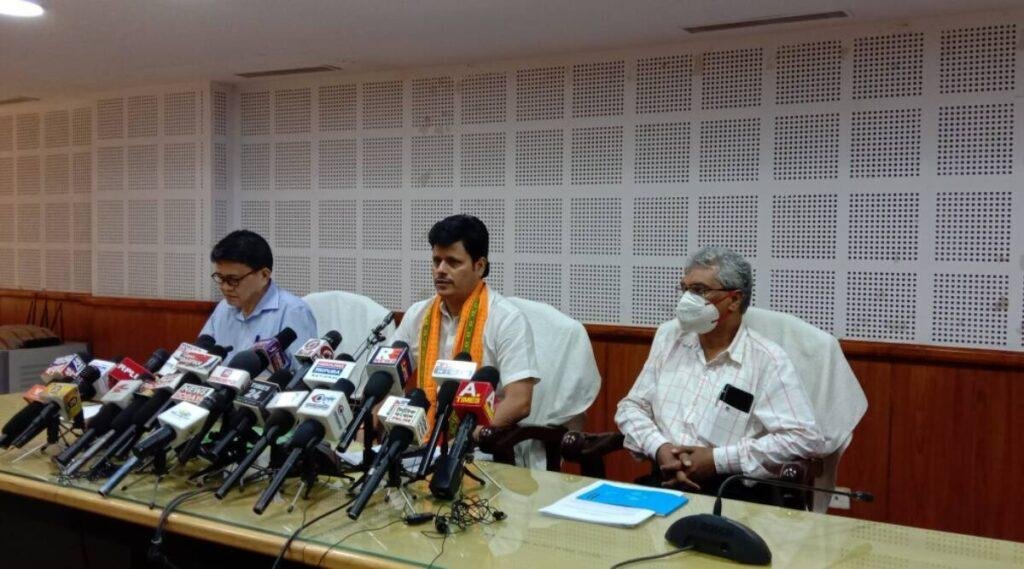 In the press conference meeting of the Civil secretariat here in Agartala city, the Animal Resources Development Department (ARDD) Minister said that the total production of meat, eggs, and milk is more than the demand of the consumer this year they are aiming to do the same for the next four years.
The total demand for meat in a financial year is 49.85 metric tonnes at the rate of 13.40 kg per person and the production for this year is estimated at 54.09 metric tonnes. The annual growth rate in the production of meat is estimated at 3.66 percent and 33 percent of the meat comes from pigs, goats, poultry birds, and other sources.
The Animal Resources Development Department (ARDD) Minister said that the production is improved and measures are being taken to improve the methods. The new method is already being applied in the working fields and villages and the Autonomous district court (ADC).
IN 2020 the government had set a target of being self-sufficient in food production but failed due to Covid. The production of the eggs was affected due to the eggs are imported into the markets the demands cannot be met by the state. This year the egg sector has seen a growth of 5.24 percent. it has produced enough to ensure 78 eggs per person each year.
In the dairy sector, the production of milk was 217.09 thousand metric tonnes, and the consumption was estimated at 257.48 metric tonnes the growth is 5.03 percent in 2021-22.
Cattle rearers are being provided with special feed subsidies to meet the production. The state will be benefited very largely from this project. Now the income of the farmers is being increased and introducing the farmer with high variety and intensive cultivation.