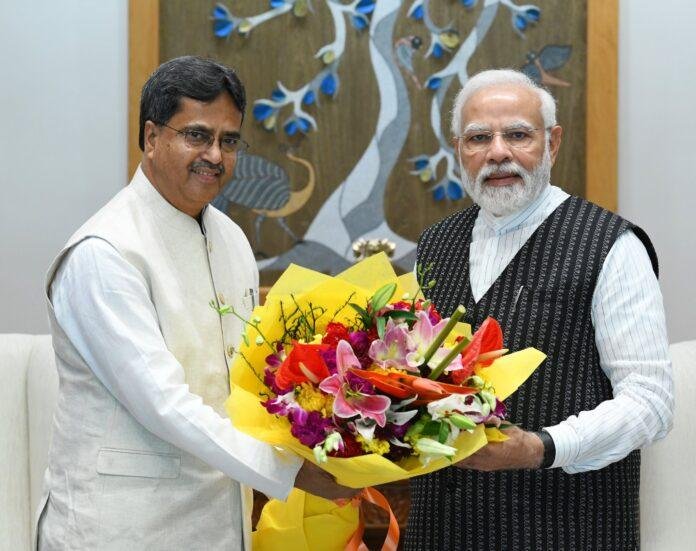 Bangladesh prime minister Sheikh Hasina arrived today in India for a 4 day visit. Hasina will hold a meeting with prime minister Narendra Modi in which issues regarding the border and trade barriers between Tripura and Bangladesh are likely to capture the attention.

Tripura CM doctor Manik Saha on Monday Twitter, mentioning "Delighted to meet with Adarniya PM Shri @narendramodi Ji in New Delhi today."
"I discussed with the Hon'ble PM about health, education, trade, infrastructure development and the present status of various on-going Central and State Govt. schemes."
Doctor Manik Saha also discussed the trade barriers between Bangladesh and Tripura borders with the prime minister. He mentioned the issue that Bangladesh surrounds the state from three sides and creates hurdles in the direct export of Rubber and Tea, which are the two prime cash crops of the state and are to be exported to West Bengal through the land port, because of which the cash crops are exported by travelling a distance of 1600 km and that increase the cost and competitiveness in the market.
Reportedly, in the last 3 years, Tripura's trade volume with Bangladesh has increased by 158%,
Which is in favour of the neighbouring nation, largely.
CM Shah also mentioned in another tweet, Hon'ble PM assured about extending the Centre's necessary assistance for overall development in Tripura."