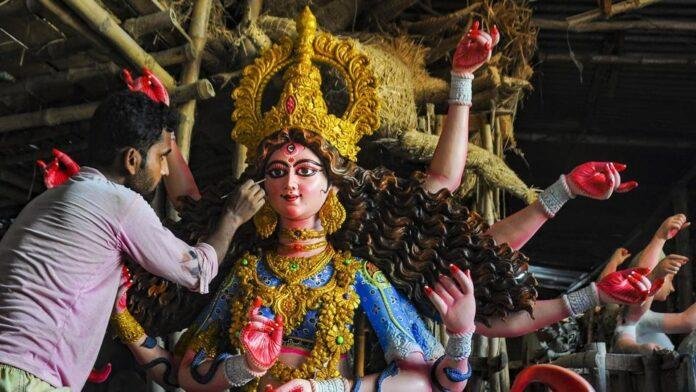 Amid the preparations of Durga Puja, the Agartala Municipal Corporation, to ensure that the organisers are following all the security protocols and to avoid any kind of violation of rules, has started the inspection of all the Durga Puja pandals and it will complete within a few days as the team has already visited several pandals.
Two teams are visiting the pandals. One is in the Central and North Zone and another is visiting the East and South Zones. 'The AMC has taken elaborate steps for the smooth conduct of all the activities from the beginning to the Bisarjan. They are keeping a close watch on cleanliness and the AMC will give two dustbins to each of the puja committees. They also will give bleaching powder to each of the puja pandals' said Tushar Kanti Bhattacharjee, Mayor-in-Council, to the reporters.
All the Puja pandals are instructed to keep the necessary arrangement to avoid any kind of mishappening like fire incidents. installation of CCTV, follow power safety norms and several steps for crowd control are to be taken as a necessity.
Tushar further said that steps have been taken to ensure uninterrupted power supply during puja. The system for obtaining various kind of permissions also has been simplified.