Assam Education Minister Ranoj Pegu said on Wednesday that the Assam government can regulate all private madrassas in the state under the existing law. After his arrest after the alleged links of the teachers of many madrasas with terrorist organizations, after which the discussions have started gaining momentum.
Education Minister Pegu said, no concrete steps have been taken so far, but the government is considering whether to bring private madrassas under the control of the Assam Non-Government Educational Institutions (Regulation and Management) Act, 2006. can go. He further said that we were not paying attention to it till now. We already have an act to supervise non-government educational institutions.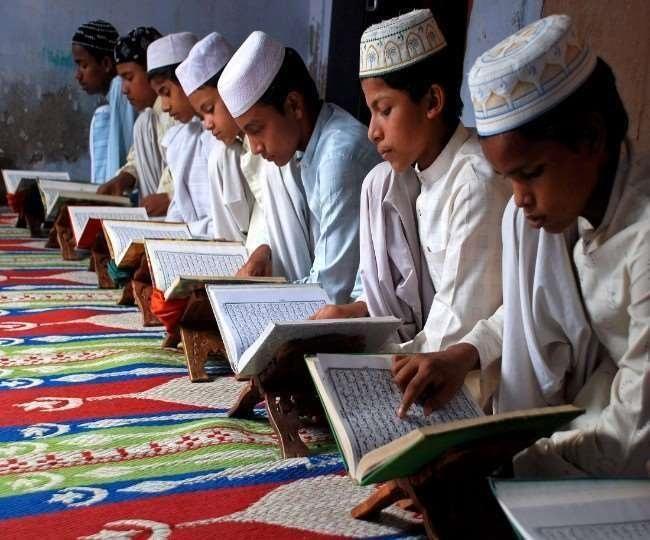 The Education Minister said that not all non-government schools are covered under this Act. The minister said that the government is contemplating to gradually bring all non-government educational institutions under this existing Act for monitoring. He said whether these private madrassas would fall under that category, we would investigate in consultation with the law department. No steps have been taken in this regard so far. But we can consider it.
Assam Director General of Police Bhaskar Jyoti Mahanta said earlier this month that there are around 3,000 registered and unregistered private madrassas across Assam, which are run by four main Muslim organisations. From April 1 last year, all 610 government madrassas in Assam were converted into upper primary, higher secondary schools. In which there was no change in the status, pay, allowances and service conditions of teaching and non-teaching employees.
A total of 42 people have been arrested across Assam since March this year for their alleged links with terrorist organizations of Al-Qaeda and Ansarullah Bangla Team (ABT) in the Indian subcontinent, many of them teachers of madrasas. are also included.