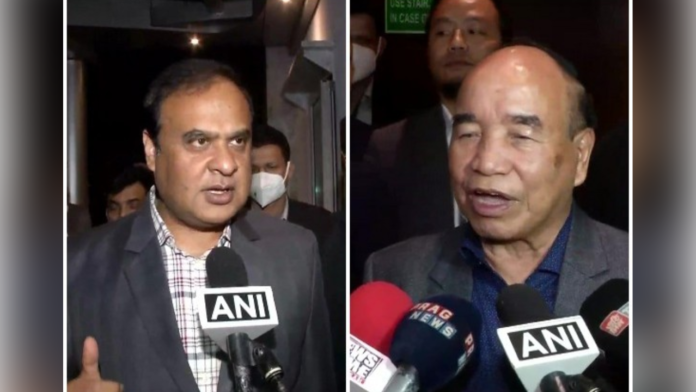 The Chief Ministers of both the states are to meet on the ongoing border dispute between Assam and Mizoram. Assam Chief Minister Himanta Biswa Sarma will meet his Mizoram counterpart Zoramthanga. On Tuesday, official sources of news agency ANI have confirmed this.
The development comes days after the border talks between Arunachal Pradesh Chief Minister Pema Khandu and Assam Chief Minister Himanta Biswa Sarma with Union Home Minister Amit Shah.
Sources related to the Assam and Mizoram border dispute said that Sarma will come to Delhi. Will meet Mizoram CM Zoramthanga here. The meeting was earlier scheduled to be held on Monday (September 19), but it was postponed as Sarma had returned to his state for some urgent work.
The CMO official said that the two chief ministers will now meet at Assam House in New Delhi on Wednesday to find an amicable solution to the complex border dispute. The official said the meeting will be held at 1 pm and Zoramthanga is likely to be joined by Deputy Chairman of State Planning Board H. Ramamawi, who is now in Delhi. Sources also say that after this both the leaders can discuss this entire development with Union Home Minister Amit Shah.
In November last year, the two chief ministers met in the national capital in the presence of the Union Home Minister to discuss the Assam-Mizoram dispute. This matter is pending between both the states for a long time.
In July last year, the border dispute became quite violent. Seven Assam Police personnel were killed and several others were injured. Thereafter two rounds of meetings have been held between the delegations from Assam and Mizoram to resolve the issue amicably.
It is noteworthy that in 1972, Mizoram was made a union territory. However, the union territory carved out of Assam was made a full-fledged state in 1987. After the initial acceptance of the border with Assam, gradually the border dispute with Mizoram started, which is increasing further.