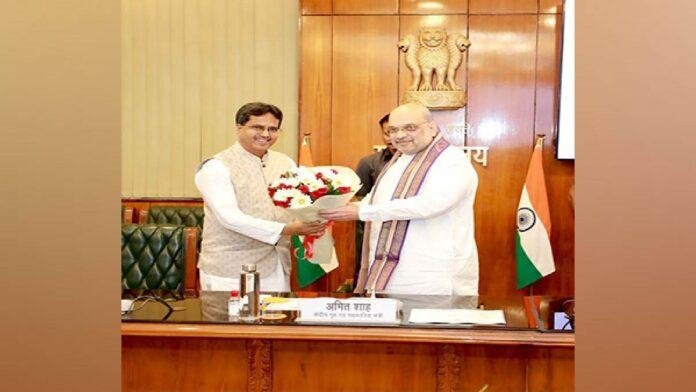 Union Home Minister Amit Shah on Tuesday reviewed the implementation of the Bru Accord with Tripura Chief Minister Manik Saha in the national capital. The meeting was attended by Union Home Secretary Ajay Bhalla along with senior officials of the Central and State Governments. Rehabilitation of Bru people displaced from Mizoram is being ensured in Tripura after the signing of the agreement in January 2020. A comprehensive package has been provided for the rehabilitation of each family.
The number of resettled families in Tripura is 6,959. Of these, 3,696 families have been rehabilitated so far and the rest are in the process of rehabilitation. By the way, the total population of Bru people is 37,136. So far, construction of houses for 2,407 Bru families has been completed. Tripura Permanent Resident Certificate (PRTC), Scheduled Tribe Certificate etc. are also being issued for Bru families.
The people of Bru tribe are basically the tribals of Mizoram. After the violence there in 1996, he had taken shelter in Doburi village of Kanchanpura block of Tripura. After living there for more than two decades and fighting for rights, an agreement was reached to settle them here. Union Home Minister Amit Shah and representatives of Bru refugees signed an agreement in Delhi in the presence of then Tripura Chief Minister Biplab Kumar Deb and Mizoram Chief Minister Zoramthanga in 2020. An announcement was made to release a rehabilitation plan package of Rs 600 crore for them. It should also be mentioned here that there was a strong protest by the local people for settling them in Tripura. There was a violent movement.