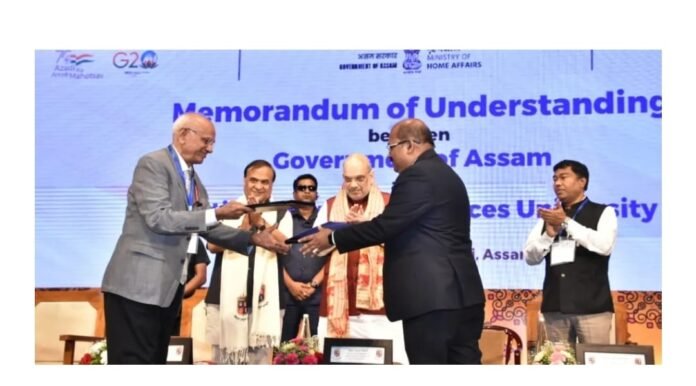 In a bid to address the recent surge in violence and unrest, Union Home Minister Amit Shah is set to visit Manipur on May 29. The announcement was made by Union Minister of State for Home, Nityanand Rai, during his visit to Imphal on Thursday, May 25.
The visit comes as Manipur grapples with a series of violent incidents that have disrupted the peace and security of the region. With an aim to assess the situation firsthand and engage with local authorities and stakeholders, Amit Shah's visit holds significant importance.
The violence in Manipur has been a cause of concern, necessitating immediate attention and intervention. The visit of the Union Home Minister signifies the government's commitment to ensuring the safety and well-being of the residents of Manipur. By directly addressing the situation on the ground, Amit Shah aims to formulate effective strategies to restore peace and harmony in the region.
During his visit, the Home Minister is expected to hold meetings with state government officials, law enforcement agencies, and local community leaders. These discussions will focus on understanding the root causes of the violence and formulating comprehensive plans to prevent further escalation. The aim is to restore normalcy, promote dialogue, and address the grievances of the affected communities.
Amit Shah's visit highlights the government's proactive approach in dealing with sensitive issues and its dedication to ensuring the welfare of all citizens. By interacting with the people of Manipur, the Union Home Minister intends to instill a sense of confidence and assure them of the government's commitment to their safety and security.
Additionally, the visit serves as an opportunity to assess the effectiveness of existing security measures and identify areas that require further attention and reinforcement. The government's priority lies in restoring law and order, ensuring the swift delivery of justice, and creating an environment conducive to peace and development.
As Manipur eagerly awaits the arrival of Amit Shah, there is a renewed sense of hope that his visit will mark a turning point in the region's troubled times. The government's concerted efforts, in collaboration with local stakeholders, aim to bring about lasting peace and stability, fostering an atmosphere where the people of Manipur can thrive and prosper.
It is anticipated that the visit of the Union Home Minister will not only address the immediate challenges but also lay the groundwork for long-term solutions, thereby setting a positive trajectory for the future of Manipur. The government's commitment to the region's well-being is evident, and the people of Manipur can look forward to a brighter and more secure tomorrow.