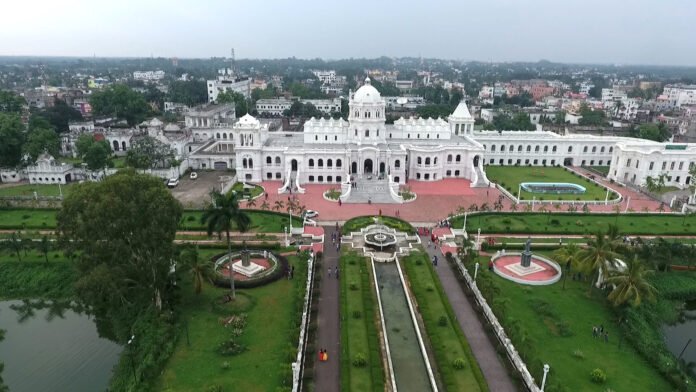 Introduction:
Tripura, a state located in Northeast India, is a land of enchanting beauty, rich cultural heritage, and warm hospitality. This article offers a concise overview of the districts of Tripura, showcasing their unique characteristics and contributions to the state's overall development.
West Tripura District: West Tripura, the most populous district, serves as the administrative headquarters of Tripura. It encompasses the capital city of Agartala, which is the political, cultural, and economic hub of the state. The district boasts government institutions, educational centers, and popular tourist attractions.
Gomati District: Located in the southeastern part of Tripura, Gomati District derives its name from the Gomati River. This district showcases picturesque landscapes, lush greenery, and vibrant tribal communities. Udaipur, a historically significant town renowned for its royal heritage and ancient temples, is located here.
South Tripura District: Situated in the southern region, South Tripura District captivates with its rolling hills, serene valleys, and vast tea gardens. The district is known for its rich biodiversity, and the Sepahijala Wildlife Sanctuary is a popular tourist destination within its boundaries.
Dhalai District: Dhalai District, located in the northeastern part of Tripura, shares its borders with Bangladesh. This district is adorned with hills, valleys, and beautiful rivers. Agriculture plays a crucial role in the district's economy, and it is famous for its orange orchards and tea gardens.
North Tripura District: North Tripura District, situated in the northern region, offers a blend of natural beauty, cultural heritage, and historical significance. The district is home to the ancient Unakoti rock-cut sculptures, a major tourist attraction. It also boasts wildlife sanctuaries and breathtaking landscapes.
Khowai District: Khowai District, located in the western part of Tripura, is known for its scenic beauty, cascading waterfalls, and tranquil ambiance. The district's major attractions include the beautiful Rudrasagar Lake, an ideal spot for boating and picnics.
Unakoti District: Unakoti District, one of the newest districts in Tripura, was carved out of North Tripura District. The district is named after the famous Unakoti rock-cut sculptures, which depict the region's rich cultural heritage. These ancient sculptures attract tourists and art enthusiasts from far and wide.
Conclusion:
Tripura, with its vibrant culture and natural splendor, encompasses seven districts, each with its unique charm and contributions. From the administrative hub of West Tripura to the historically significant sites of Unakoti District, the districts of Tripura offer a diverse range of experiences. Exploring these districts allows visitors to immerse themselves in the cultural tapestry, witness breathtaking landscapes, and appreciate the rich heritage of this enchanting state in Northeast India.