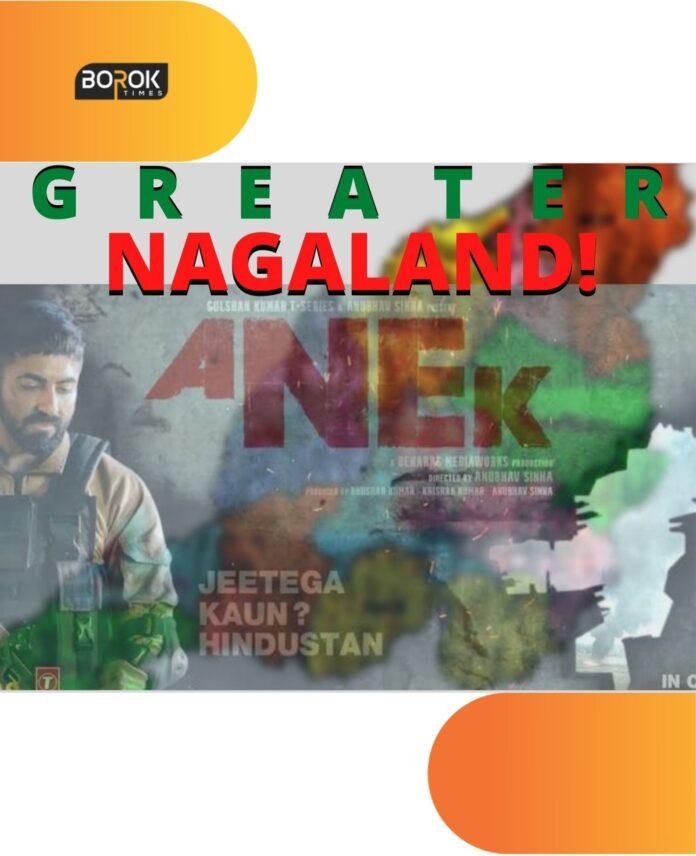 The demand for a separate state has created a conflict between the ethnic Nagas and the government of India. A Bollywood film related to the peace accord agreement between the Naga insurgent group and the Indian government starring Ayushmann Khurrana and Andrea Kevichusa and directed by Anubhav Sinha was released on Friday 27 May titled, "ANEK".
"Nagaland Insurgency," the oldest and the longest insurgency, has been in discussion for many years. Recognition of Naga Sovereignty, integration of all Naga-speaking areas into Greater Nagaland, a Separate Constitution, and a Separate Flag are the current demands of the NSCN (IM). The Nagas are also demanding the integration of their ancestral homelands in the territories of Assam, Manipur, and Arunachal Pradesh.
The different Naga tribes formed Naga Club, which later transformed into Naga National Council (NNC) in 1946. Under the leadership of Angami Zapu Phizo, the council declared Nagaland as an Independent State on August 14, 1947. Five years after the declaration, Phizo formed the Underground Naga Federal Government (NFG) and the Naga Federal Army.
The government of India enacted the "Armed Force (Special Powers) Act" against the rising insurgencies and later in 1975 signed the Shillong Accord under which section NNC and NFG agreed to give up arms. Thuingaleng Muivah and his group rejected the accord and formed the National Socialist Council of Nagaland (NSCN) in 1980 which later broke into NSCN (IM) and NSCN (K). After Phizo died in 1991, the NSCN (IM) became the "mother of all insurgencies" in the region.
Weapon management in NSCN (IM) camps is another significant issue. According to the source, many influential cadres were seen moving with weapons in civilian localities, leading to many problems. The task to ensure all weapons are surrendered at the time of final accord will be difficult for the Government of India.
The demand for Greater Nagaland has many similarities with that of Greater Tipraland. The Indigenous Progressive Regional Alliance or TIPRA Motha, the regional political party of the state under the leadership of Bubagra Pradyot Manikya has also been demanding a separate state in Tripura from the Indian government. However, the fact that the struggles and difficulties faced by the North East states not reflected on by the Indian government is unfortunate.