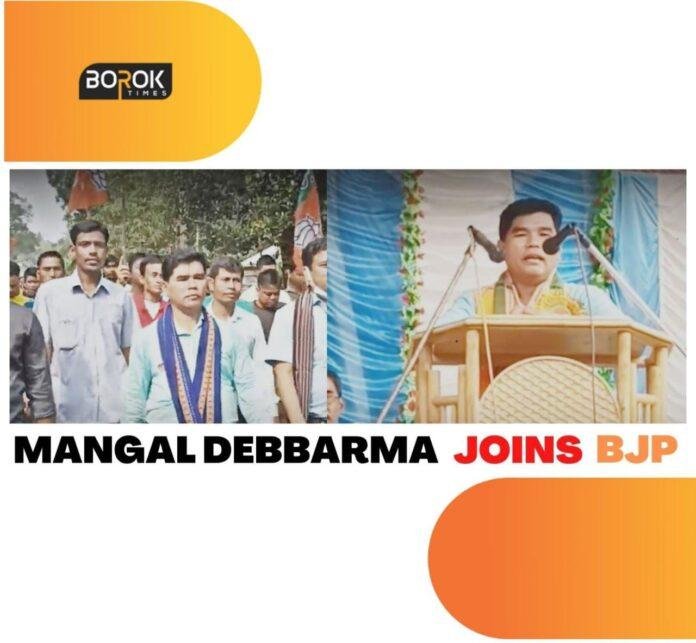 IPFT AGS Mangal Debbarma joined BJP with 1926 voters at Simna today. One of the top leaders of the Indigenous People's Front of Tripura (IPFT ), Mangal Debbarma has officially joined the BJP with 620 families under the Simna division today on Saturday, 28 May 2022.
He said that BJP is the only party that can bring peace, harmony, and development to Tripura. He also invited all the Tribals supporting other political parties to come and join BJP.
Furthermore, he added that about 8000-9000 voters will also soon join the BJP in the Simna Division.
"It's sad that I have to say this today that in the ADC election 2021, the CPIM goons as TIPRA Motha supports destroyed my house, I was attacked and tortured physically and mentally. Maybe because of that reason now about, 8000-9000 more supporters of IPFT will also join the BJP since now than I have joined the party. "– said Mangal Debbarma.