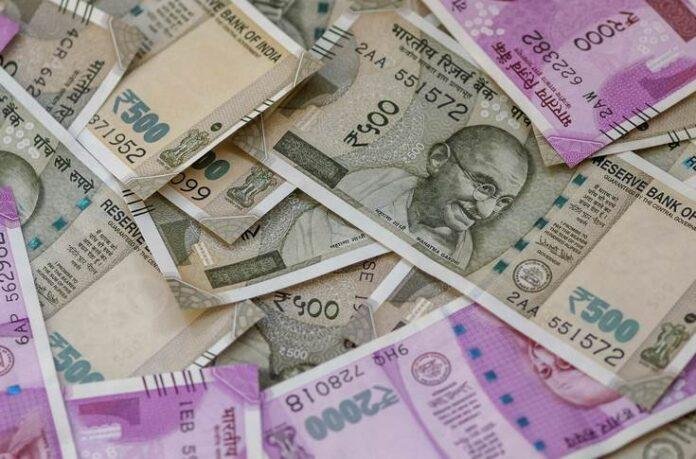 The Anti Drug Cell of Imphal East Police busted a fake currency racket in Urup Kangthak village and Keirao village area here. The police gave this information on Thursday.
Two people have been arrested in this case. Police officials have recovered bundles of fake currency notes along with narcotics from the gang. Police said, "We have recovered 3,790 bullets of suspected World Is Yours (WY), 60 grams of heroin, 26 bundles of counterfeit Rs 500 notes numbered 89-89, and 101 sheets of counterfeit Rs 500 notes." Police have said that further investigation is on this.
Earlier, on August 8, Union Minister of State for Finance Pankaj Choudhary had informed the Lok Sabha that the value of counterfeit notes found in the banking system in the financial year 2016-17 has come down from Rs 43.47 crore in 2021-22 to Rs 8.26 crore. That is, there has been a decline of about 80 percent in it.
Pankaj Chaudhary said this in response to a question asked of him. The question was whether the price of fake Indian notes has increased since the demonetization in 2016. He said, "According to a report of the agencies, there have been many such cases where it has been found that counterfeit currency has been smuggled from neighboring countries. Pankaj Choudhary says, in the recent past, there has been an increase in the number of notes seized by various law enforcement agencies, due to which the number of such notes found in the banking system has come down.
In addition, the number of counterfeit notes of 7.62 lakh in 2016-17 also decreased to 2.08 lakh in 2020-21. Their numbers have been declining year after year. Chowdhary said the number of counterfeit notes has come down because of the demonetization by the government on November 8, 2016, in which Rs 1,000 and Rs 500 notes were scrapped. One of the many objectives of demonetization was to curb counterfeit notes.