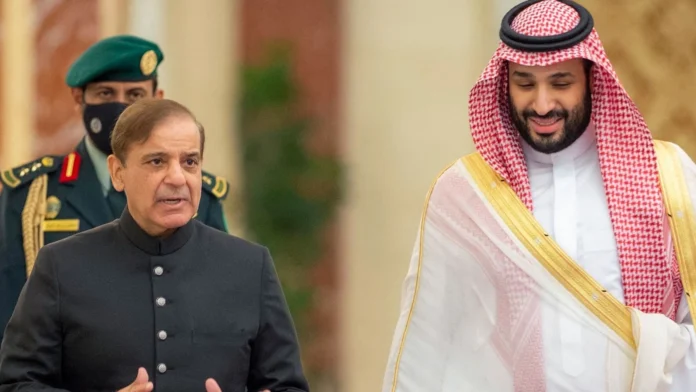 India's neighboring country Pakistan is facing an economic crisis. There is a severe shortage of money in Pakistan. In the midst of all this, the Islamic country Saudi Arabia has extended a helping hand to Pakistan. The King of Saudi Arabia has announced to invest of one billion USD (one billion dollars) to support Pakistan's sinking economy.
The announcement came during a phone conversation between Saudi Foreign Minister Prince Faisal bin Farhan bin Abdullah and his Pakistani counterpart Bilawal Bhutto Zardari. Saudi Foreign Minister Prince Faisal explained the Saudi King's directive to Pakistan and discussed Saudi-Pakistani relations as well as regional relations and several international issues.
According to the Saudi Press Agency (SPA), an investment of USD 1 billion was announced in Pakistan on the instructions of King Salman bin Abdulaziz Al Saud of Saudi Arabia. This step has been taken in the direction of supporting the cash-strapped economy and the people of Pakistan.
Pakistan's Dawn newspaper reported that Pakistan will get an investment of USD 2 billion from Qatar, USD 1 billion from Saudi Arabia, and USD 1 billion from the UAE. The Foreign Minister of Pakistan welcomed Saudi Arabia's investment of $1 billion in Pakistan.
A few months ago, the newly elected Prime Minister of Pakistan Shahbaz Sharif, and the country's army chief Qamar Javed Bajwa visited Saudi Arabia. But as soon as he reached Madina's Masjid-e-Nawabi, people shouted slogans of thieves, due to which the Pak PM had to face a lot of opposition. The new government led by Shahbaz Sharif had requested Saudi Arabia's help to give the right direction to Pakistan's shaky economy.