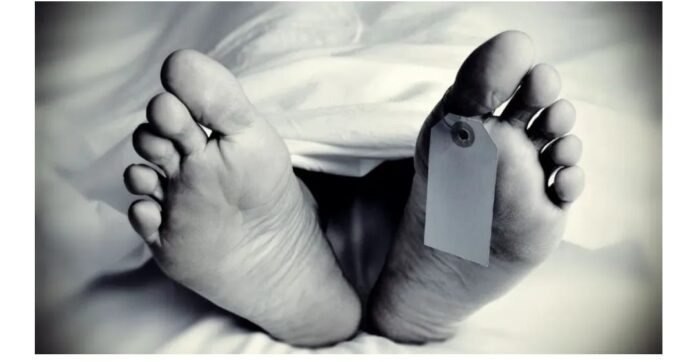 In a devastating incident that unfolded in Karimganj district of South Assam, two individuals, including a woman, lost their lives after being struck by a train. The tragic incident occurred in the vicinity of Guwahati, leaving the community in a state of shock and mourning.
According to preliminary reports, the unfortunate incident took place when the victims were crossing the railway tracks in an area within Karimganj district. It is believed that they were caught unaware by an approaching train, which resulted in the fatal collision.
The identities of the victims have not been disclosed yet, pending notification of their families. The local authorities, including law enforcement and railway officials, swiftly arrived at the scene to initiate an investigation into the matter. They are working diligently to gather all the relevant details and ascertain the exact sequence of events leading up to the tragic accident.
The incident serves as a somber reminder of the importance of adhering to safety protocols and exercising caution when near railway tracks. Railway authorities and concerned stakeholders continually emphasize the need for public awareness campaigns and educational initiatives to promote responsible behavior around train tracks. It is crucial for individuals to prioritize their safety and avoid risky behaviors that can endanger their lives and the lives of others.
The loss of two lives has sent shockwaves through the local community, prompting discussions on improving safety measures near railway tracks. Additionally, authorities are considering implementing further preventive measures to minimize the occurrence of such accidents in the future.
As the investigation progresses, it is expected that additional information will be revealed regarding the circumstances surrounding the tragic incident. The findings will be crucial in determining any necessary measures that can prevent similar accidents from happening again.
During this time of grief, our thoughts and condolences go out to the families and friends of the victims. It is essential for the community to come together, offering support and compassion to those affected by this heartbreaking incident.