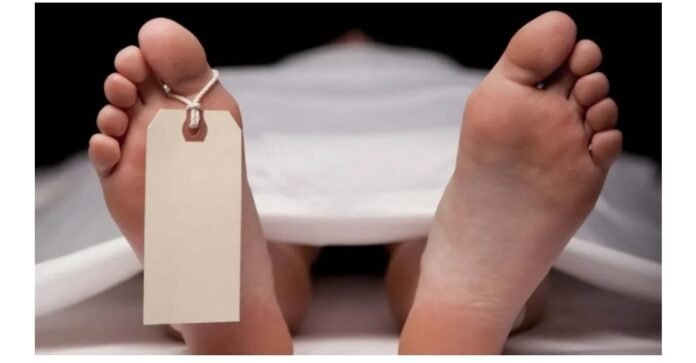 Guwahati, Assam – In a tragic turn of events, the lifeless body of a woman was discovered inside a hotel room in the bustling Paltan Bazar area of Guwahati on Wednesday. The mysterious circumstances surrounding her death have left both authorities and locals baffled.
The incident came to light when hotel staff became concerned about the prolonged absence of a guest who had checked into one of the rooms. After several unsuccessful attempts to establish contact, hotel management made the shocking discovery. The woman, whose identity has not yet been released, was found deceased within the confines of her room.
Law enforcement authorities swiftly responded to the scene, initiating a thorough investigation into the circumstances leading to the woman's untimely demise. Preliminary reports suggest that no signs of forced entry or apparent external injuries were observed, further adding to the enigma surrounding the case.
Local authorities have begun conducting interviews with hotel staff and reviewing CCTV footage to gather vital information that could shed light on the events leading up to the woman's death. The cause of death remains undetermined at this stage, pending the results of a post-mortem examination.
While speculation and conjecture naturally arise in such situations, law enforcement officials have urged the public to refrain from spreading rumors and instead allow the investigative process to unfold. The authorities have assured the public of their commitment to uncovering the truth behind this tragic incident.
The sudden loss of life has sent shockwaves through the community, with many expressing their condolences and sympathies to the family and loved ones of the deceased woman. As the investigation progresses, local authorities have assured that no stone will be left unturned in their pursuit of justice.
In the wake of this unfortunate incident, hotel establishments across the city have been reminded of the importance of maintaining strict security measures and ensuring the safety and well-being of their guests. Additionally, individuals are encouraged to remain vigilant and report any suspicious activities to the authorities promptly.
As the investigation into the woman's death continues, the community anxiously awaits answers, hoping for a resolution that will bring closure to this perplexing case. The authorities have called for patience and cooperation from the public as they work tirelessly to unravel the truth behind the tragic events that unfolded within the walls of the Guwahati hotel room.