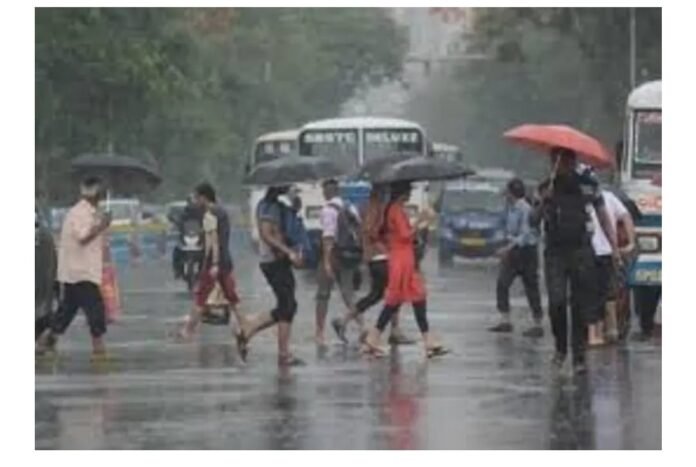 Introduction: Guwahati:
The residents of Assam are bracing themselves for a challenging week ahead as the weather department has issued a forecast for heavy rainfall across the state over the next five days. The alert has raised concerns among authorities and the general public, urging them to take necessary precautions to mitigate potential risks. With memories of previous floods and landslides still fresh, Assam is gearing up to face the impending weather conditions.
Unpredictable Monsoons and Assam's Vulnerability:
Situated in northeastern India and bordered by the mighty Brahmaputra River, Assam is no stranger to heavy rainfall during the monsoon season. The region's geographical location, coupled with its proximity to the Himalayas, makes it highly susceptible to intense rainfall and subsequent natural calamities. Flash floods and landslides have been recurrent challenges for Assam, necessitating constant vigilance and preparedness.
Weather Department's Alert:
The India Meteorological Department (IMD) has issued an alert specifically addressing the state of Assam, cautioning residents and authorities about the upcoming period of heavy rainfall. With the forecast extending over five consecutive days, the alert emphasizes the need for proactive measures to mitigate potential risks. The IMD's timely warning aims to ensure that the public remains informed and prepared to face any adverse weather-related incidents.
Potential Impacts and Precautionary Measures:
Given Assam's vulnerability to heavy rainfall, the potential impacts of this weather event cannot be taken lightly. The foremost concern is the risk of floods, as the downpour may cause rivers and tributaries to overflow, inundating low-lying areas. Landslides are another major concern, especially in hilly regions, posing threats to infrastructure and human lives. Additionally, transportation networks may be disrupted, leading to road closures and difficulties in mobility.
In light of the alert, authorities have urged residents to take necessary precautions. These include staying updated with official weather updates, following evacuation advisories, and relocating to safer areas if required. Additionally, local emergency response teams are being mobilized to promptly address any potential emergencies. Authorities have also reminded people to stock up on essential supplies and medicines to sustain themselves during any disruptions caused by heavy rainfall.
Community Resilience and Support:
Assam's resilient spirit has been tested repeatedly during the monsoon season, with communities coming together to support one another. Local NGOs, volunteers, and government agencies have played vital roles in providing relief and assistance to those affected by floods and landslides. The current alert serves as a reminder to remain vigilant and extend support to vulnerable communities, ensuring their safety and well-being.
Conclusion:
As Assam braces for five consecutive days of heavy rainfall, the state's residents and authorities are on high alert. The issued forecast serves as a crucial reminder of the need to prioritize preparedness and safety. By closely monitoring weather updates, following precautionary measures, and supporting one another, Assam aims to navigate through this challenging weather event with resilience and minimize the potential impact on lives and infrastructure.