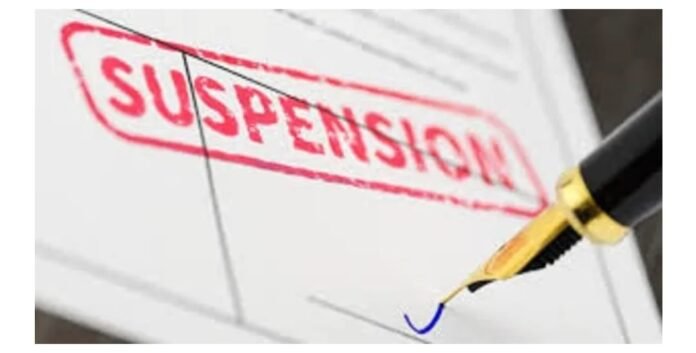 In a significant turn of events, the principal of Bhawanipur Anchalik College, Mukunda Sharma, found himself at the center of a controversy when he was suspended from his position after leading a protest against the renaming of Bhabanipur Constituency in Assam.
The issue arose after the Assam government's decision to rename Bhabanipur Constituency to a new name, sparking discontent among various sections of society, including Principal Mukunda Sharma. Known for his dedication to the institution and the welfare of students, Sharma took a bold step by openly expressing his opposition to the government's decision.
The suspension order, issued by the college's governing body, cited "misconduct" as the reason for his dismissal. However, the move has drawn criticism from both students and faculty members, who consider it an act of suppressing freedom of expression.
In an interview prior to his suspension, Principal Mukunda Sharma passionately defended his stance, asserting that renaming the constituency was a departure from the area's historical and cultural roots. He claimed that such decisions should be taken with due consultation with the public, as they significantly impact the sentiments of the local community.
Support for Sharma's cause has gained momentum, with students organizing protests within the college premises and social media platforms witnessing a surge of hashtags demanding his reinstatement. Many argue that the suspension sets a dangerous precedent, discouraging educators from expressing their opinions on matters of public interest.
Political observers have also weighed in on the situation, highlighting the delicate balance between individual expression and administrative discipline. The incident has drawn attention to the need for constructive dialogue and respect for differing viewpoints in a democratic society.
While the situation remains tense, stakeholders await official statements from both the Assam government and the college administration regarding the suspension. As the issue gains traction in regional and national media, it calls for a thoughtful reevaluation of the principles of free speech and the role of educators in shaping public discourse.
As events unfold, many hope that this incident will foster a broader conversation about the importance of engaging in civil debates and honoring diverse perspectives while upholding the values of democracy and academic freedom. In the meantime, the fate of Principal Mukunda Sharma remains uncertain, leaving the future direction of Bhawanipur Anchalik College and its academic community hanging in the balance.