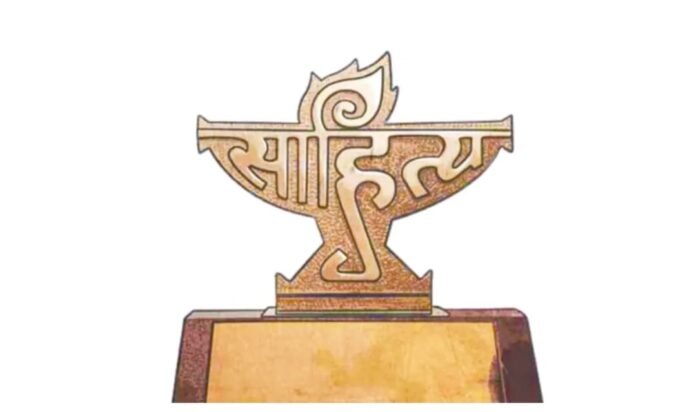 Guwahati, the cultural hub of Assam, is basking in the glory of its literary community as four renowned translated writers were honored with the prestigious Sahitya Akademi Awards in various categories. The city, known for its rich literary heritage, rejoices in this recognition of its talented wordsmiths, whose contributions have been acknowledged on a national stage.
The Sahitya Akademi Awards, bestowed by the esteemed Sahitya Akademi, India's National Academy of Letters, are highly regarded as a testament to exceptional literary prowess. The recent announcement of these four laureates has further solidified Guwahati's position as a hotbed of literary excellence.
The names of the winners and their respective categories are eagerly awaited, as their achievements will undoubtedly inspire and motivate aspiring writers across the state. The Sahitya Akademi Awards recognize the outstanding work produced by Indian authors in diverse languages and genres, thus encouraging linguistic and cultural diversity in the literary landscape.
Guwahati's literary community has long been recognized for its contributions to the translation movement, bridging the gap between regional literature and the wider readership. Through their dedicated efforts, these award-winning translators have not only preserved the essence of Assamese literature but have also made it accessible to a larger audience, transcending linguistic boundaries.
The accolades garnered by these translators highlight the significance of translation as a powerful tool for cultural exchange and understanding. By capturing the nuances of Assamese literature and rendering them into different languages, they have acted as cultural ambassadors, enriching the literary tapestry of the nation.
The celebrations in Guwahati are not merely confined to the literary circles; they resonate throughout the state, reflecting the collective pride of the people. These Sahitya Akademi Awards serve as a reminder of Assam's rich literary heritage and its contribution to the nation's literary landscape.
As the news spreads, anticipation builds for the upcoming award ceremony, where these four talented individuals will be honored for their remarkable achievements. The event will provide a platform for them to share their insights, experiences, and literary journeys, further inspiring the aspiring writers of Guwahati and beyond.
The recognition of these translators from Guwahati with the Sahitya Akademi Awards reaffirms the city's status as a nurturing ground for literary talent and its commitment to preserving and promoting Assamese literature on a national scale. It is a moment of immense pride for the entire state, as their accomplishments bring accolades not only to the individuals but also to the vibrant literary ecosystem they represent.
Guwahati's literary community stands united in celebration, rejoicing in the triumph of its own as the Sahitya Akademi Awards honor these four outstanding translators. Their achievements are a testament to the indomitable spirit of Assam's literary tradition and its enduring impact on the national literary landscape.