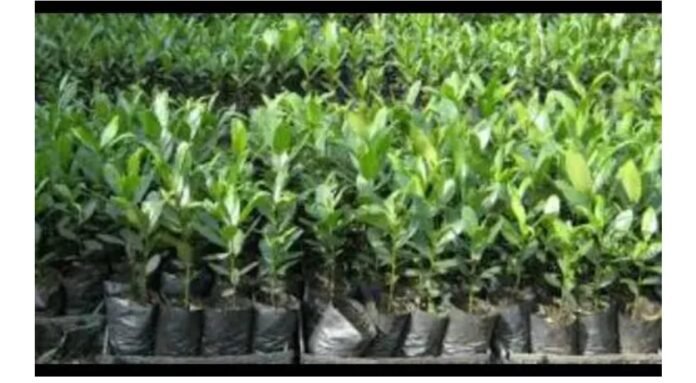 In a bid to promote environmental conservation and pay homage to Mahatma Gandhi on his birth anniversary, the Assam government has unveiled an ambitious initiative. On October 2, the state plans to plant a staggering one crore saplings across various regions, announced Chief Minister Himanta Biswa Sarma on Thursday.
The massive tree plantation drive aims to tackle deforestation, combat climate change, and enhance the green cover in Assam. By involving citizens in this noble endeavor, the government hopes to foster a sense of responsibility towards nature and promote sustainable living practices.
Chief Minister Sarma expressed his enthusiasm for the initiative, highlighting its significance in preserving the state's natural resources. He emphasized the importance of emulating Gandhi's principles, particularly his deep reverence for the environment. By aligning the tree plantation drive with Gandhi Jayanti, the Assam government seeks to commemorate the iconic leader's vision of harmonious coexistence with nature.
The initiative will see the participation of various stakeholders, including government agencies, educational institutions, non-profit organizations, and the general public. Through a collaborative approach, the aim is to create awareness about the importance of trees and encourage active participation in safeguarding the environment.
The government has strategically chosen the plantation drive to be held on October 2, as the date holds immense historical significance. Gandhi Jayanti, celebrated across India as a national holiday, honors the birth anniversary of Mahatma Gandhi, the pioneer of non-violence and an ardent advocate for nature conservation.
Efforts will be made to ensure the diversity and sustainability of the saplings planted. Native species that are well-suited to the local ecosystem will be preferred, ensuring they thrive and contribute to the region's biodiversity in the long run. Additionally, the government plans to provide necessary support and guidance to ensure proper maintenance and nurturing of the saplings.
This ambitious undertaking reflects the Assam government's commitment to environmental preservation and sustainable development. By engaging the citizens of Assam in this green mission, the state aims to create a greener and healthier future for generations to come.
The success of this large-scale tree plantation drive will depend on collective efforts, raising awareness about the importance of tree conservation, and active participation from all sections of society. With the one crore saplings set to be planted on October 2, Assam takes a significant step forward in its journey towards a greener and more sustainable future.