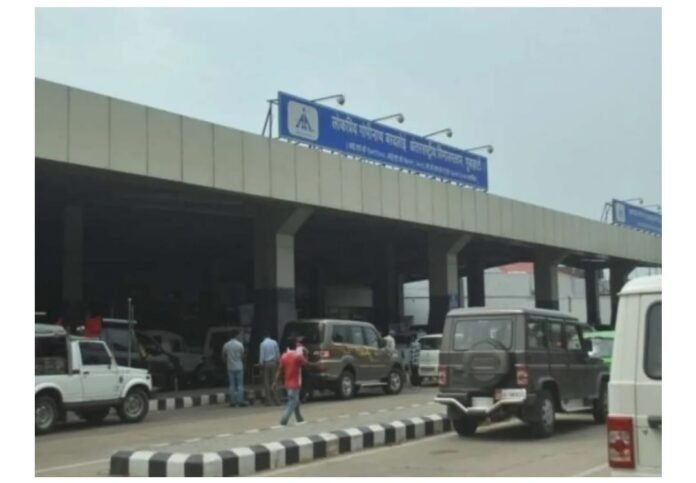 Introduction:
Guwahati's Lokpriya Gopinath Bordoloi International Airport, the primary aviation gateway to the state of Assam, experienced an extraordinary increase in passenger traffic during the month of June 2023. The notable surge in footfall reflects the airport's growing significance as a regional hub and highlights the positive momentum of the aviation industry in Northeast India.
Unprecedented Rise in Passenger Numbers:
June 2023 witnessed a record-breaking milestone for Guwahati Airport, with an astounding footfall of over 5 lakh passengers. This remarkable surge in traffic underscores the increasing popularity and demand for air travel in the region, contributing to the airport's status as a vital connectivity link.
Enhanced Connectivity and Infrastructure:
The surge in passenger traffic can be attributed to the airport's improved connectivity and expanded infrastructure. Guwahati Airport has continuously invested in upgrading facilities, including expanded terminal capacity, enhanced security measures, and improved passenger amenities. These enhancements have not only catered to the rising demand but have also contributed to a seamless travel experience for passengers.
Boosting Tourism and Economic Growth:
The exponential growth in passenger numbers at Guwahati Airport has promising implications for Assam's economy. The enhanced air connectivity provided by the airport has the potential to bolster tourism in the region, attracting both domestic and international visitors. The influx of tourists will not only promote the state's rich cultural heritage and natural beauty but also create new avenues for economic growth, generating employment opportunities and boosting local businesses.
Efforts of Stakeholders:
The record footfall at Guwahati Airport is a testament to the collaborative efforts of various stakeholders involved in the aviation industry. The airport authorities, airlines, and supporting agencies have played a pivotal role in ensuring seamless operations and top-notch services, contributing to the overall positive passenger experience. The commitment of these stakeholders to meet the growing demand and enhance connectivity has been instrumental in achieving this milestone.
Looking Ahead:
The significant increase in passenger traffic during June 2023 indicates a promising future for Guwahati Airport and the overall aviation industry in Assam. It showcases the region's potential to become a major player in the air travel sector, attracting more airlines, increasing route options, and fostering economic development. With the sustained focus on improving infrastructure, service quality, and connectivity, Guwahati Airport is poised to continue its upward trajectory as a vibrant aviation hub in Northeast India.
Conclusion:
The remarkable surge in passenger traffic at Guwahati's Lokpriya Gopinath Bordoloi International Airport during June 2023 highlights the airport's growing prominence and its crucial role in the region's development. The record-breaking footfall not only reflects the increasing preference for air travel but also emphasizes the collective efforts of stakeholders to provide enhanced services and connectivity. As Guwahati Airport continues to expand its infrastructure and strengthen its position as a key aviation hub, it is poised to drive tourism, economic growth, and connectivity for the state of Assam and the entire Northeast region.