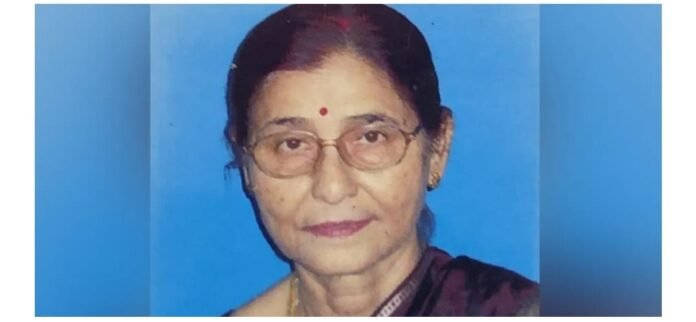 In a poignant loss for the academic community, Nirupama Phukan, a distinguished scholar and former professor at the esteemed Gauhati Commerce College, has passed away. With a profound commitment to education and a passion for economics, Phukan's contributions have left an indelible mark on both her students and the field as a whole.
Throughout her illustrious career, Nirupama Phukan established herself as a revered academician, admired for her depth of knowledge and pedagogical expertise. Her tenure at Gauhati Commerce College spanned several decades, during which she nurtured countless students and inspired them to pursue a deeper understanding of economics. Phukan's dedication to her craft was evident in her engaging teaching style and her ability to simplify complex concepts, making her a beloved figure among students and colleagues alike.
Phukan's academic accomplishments extended beyond the classroom. Her research, focused primarily on the intricacies of economic theory and its practical implications, garnered widespread recognition and admiration. She conducted extensive studies that shed light on crucial economic phenomena, contributing valuable insights to the field. Her scholarly articles and publications continue to serve as valuable resources for both students and fellow researchers.
Beyond her academic pursuits, Phukan actively participated in various professional associations and seminars, where she fostered intellectual discourse and promoted the exchange of ideas. Her engaging presentations and thought-provoking discussions enhanced the academic environment and encouraged critical thinking among her peers.
While her professional achievements were undoubtedly remarkable, Nirupama Phukan's impact extended far beyond the realm of academia. She was revered as a mentor and guide to countless students who fondly remember her as a source of inspiration and encouragement. Her guidance and unwavering support helped shape the careers of many aspiring economists, who now carry forward her legacy by making their own significant contributions to the field.
Nirupama Phukan's passing leaves a void that will be deeply felt by the academic community and all those who had the privilege of knowing her. Her profound dedication to education, exemplary scholarship, and compassionate mentoring will continue to resonate with future generations of students and scholars. As her cherished memory lives on, may we find solace in the profound impact she made and strive to uphold the standards of excellence she exemplified throughout her remarkable life.