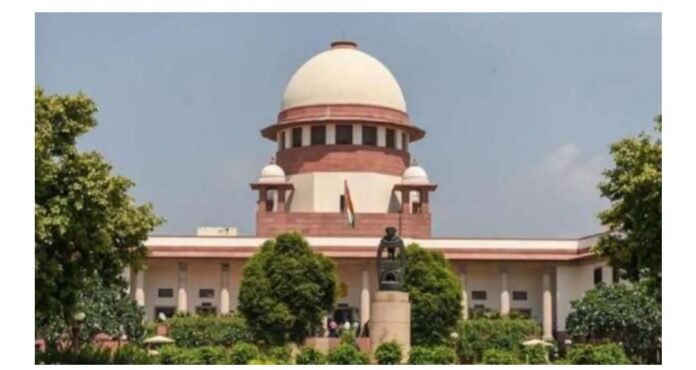 NEW DELHI:
In a significant development, the Supreme Court of India, during a hearing on Monday, issued a crucial plea to all parties involved in the Manipur violence. The Court, headed by the Chief Justice of India (CJI), emphasized the need to avoid using the Supreme Court as a means to escalate tensions in the region.
The hearing encompassed a series of petitions relating to the recent outbreak of violence in Manipur. Sensing the gravity of the situation, the Supreme Court sought to promote a peaceful and constructive approach towards resolving the ongoing conflicts.
The CJI, speaking on behalf of the Court, urged all concerned parties to exercise restraint and refrain from actions that could exacerbate the prevailing tensions. The Court underscored the importance of seeking peaceful solutions and encouraged dialogue as the most effective means to address the underlying issues.
While acknowledging the role of the Supreme Court in interpreting the law and ensuring justice, the CJI emphasized that its purpose should not be misused to inflame or intensify the already delicate situation in Manipur. The Court stressed the need for all stakeholders to prioritize dialogue, understanding, and compromise, which are vital elements for sustainable conflict resolution.
The Supreme Court's plea for restraint comes as a timely reminder of the judiciary's commitment to maintaining peace, upholding the rule of law, and promoting harmony within the nation. By encouraging dialogue and peaceful resolutions, the Court aims to prevent further escalation of violence and foster an environment conducive to long-term reconciliation.
As the legal proceedings continue, it is expected that the Supreme Court will play an instrumental role in ensuring a fair and just resolution to the issues at hand. The Court's call for restraint serves as a reminder to all parties involved that peaceful dialogue and negotiation are integral to achieving lasting solutions and preserving the integrity of the judicial process.
It remains to be seen how the stakeholders in Manipur respond to the Supreme Court's plea, and whether they will heed the Court's advice to prioritize resolution over escalation. In the coming days, the nation will keenly observe the developments as efforts are made to restore peace and stability to the troubled region.