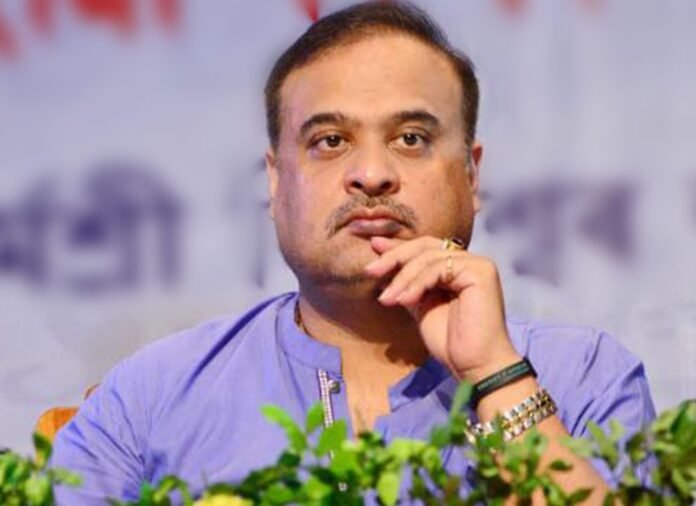 During an intensive check on Saturday night by the employees of Churabari Watch Post on the Assam-Tripura border, the Assam Police detained a truck coming from the neighboring state and seized 2,400 kg of ganja packed in drums. Along with this, two people have been arrested. This information was given by CM Himanta Biswa Sarma.
According to the information received, on September 13 also, in a joint operation by the Assam Police and the Central Reserve Police Force, 860 kg of ganja and 40 grams of suspected heroin were seized from a truck in Karbi Anglong district. Police had also arrested three people in connection with this seizure.
Also Read: Centre Upgraded Security of Assam CM, Himanta Biswa Sarma Got Z+ Security
In addition, during a joint operation with CRPF on August 2, Assam Police seized narcotics worth Rs 15 crore, while on July 15, police seized drugs worth Rs 3 crore from a drug trafficker in Karimganj confiscated.
At the same time, on May 17, 1183 kg of ganja was seized from a truck in Karimganj district on the Assam-Tripura border and two people, including the driver, were detained. Actually a six wheeler cargo vehicle going from Tripura to Guwahati was stopped and thoroughly checked. Then during this search operation, about 1183 kg of ganja was recovered from the vehicle.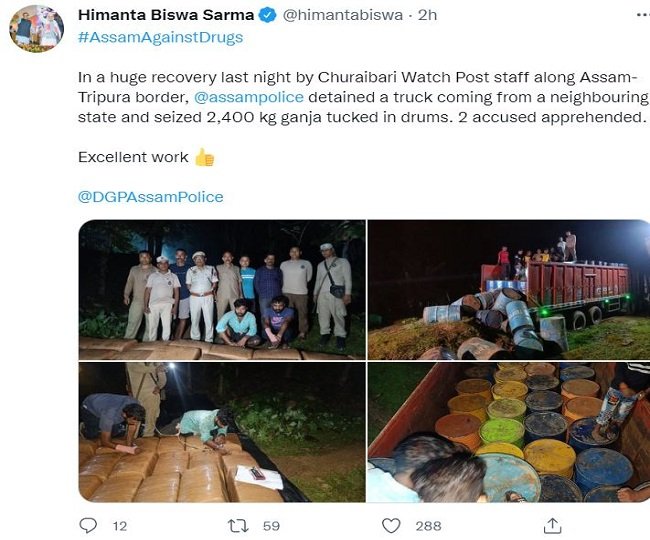 CM Himanta Biswa Sarma during his address at Srimanta Sankardev Kalakshetra in Guwahati on Friday said, "To make Assam a drug-free state, the Assam government is continuing its fight against drugs. Rs 900 crore in Assam from May 2021 onwards." drugs were confiscated and 6,800 people were arrested."