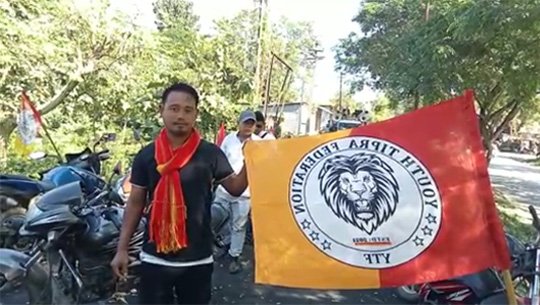 Parimal Suklabaidya Leads "Path Suraksha Jan Andolan" Across 126 Constituencies
Assam's Transport Minister, Parimal Suklabaidya, has kicked off a 30-day bike rally across the state to raise awareness about road safety. The extensive journey will traverse all 126 assembly constituencies.
Assam Transport: Alarming Road Accident Statistics
The initiative comes in response to the alarming road accident statistics in the state, with 6,001 accidents and 2,606 fatalities reported between January and October this year. Additionally, 4,800 individuals suffered injuries during the same period.
Named "Path Suraksha Jan Andolan," the rally commenced on the World Day of Remembrance for Road Traffic Victims. The primary objective is to instill awareness of the critical importance of safety while riding two-wheelers.
Minister's Active Participation
Minister Suklabaidya actively participated in the rally, sharing updates on social media platforms. He expressed his commitment to promoting evidence-based actions to prevent road traffic deaths and injuries.
Assam Transport: Rally Route and District Coverage
The minister commenced the rally in Guwahati, covering Goalpara in lower Assam on the second day. The route includes lower Assam districts, with plans to reach Dhubri district in westernmost Assam. The comprehensive coverage extends to all lower Assam districts, emphasizing the minister's dedication to promoting road safety awareness.
During the rally, Minister Suklabaidya engaged with people, leaders of driver unions, and conducted meetings with Road Safety Councils in all districts. The collaborative effort aims to involve various stakeholders in the road safety awareness movement.
Vision for the Future
The minister highlighted the significance of continuing the momentum by involving unions and leaders to sustain the road safety movement beyond the current phase. The commitment extends to traveling across all constituencies in Assam, emphasizing the government's dedication to fostering a culture of road safety.