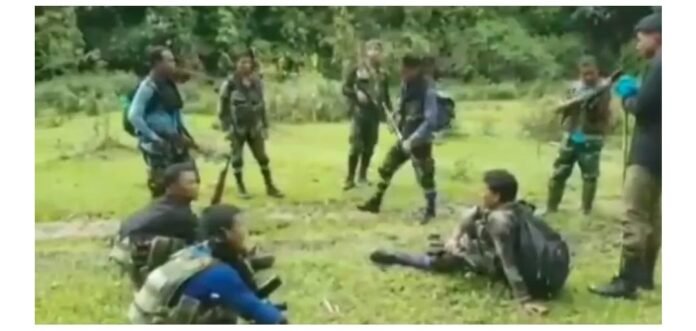 Introduction:
In a concerning development, the United Liberation Front of Assam (ULFA-I) has reportedly sent an extortion letter to a prominent tea garden located in the Sonari area of Charaideo district in Assam. This incident has raised security concerns and prompted the tea garden manager to take precautionary measures, highlighting the persistent challenges faced by certain regions in Assam.
The Extortion Letter:
According to reliable sources, the tea garden management received an anonymous letter believed to be from ULFA (I), a separatist group known for its activities in Assam. The letter contained threats demanding a substantial sum of money as an extortion payment within a specified timeframe. The sender warned of dire consequences if their demands were not met, adding a sense of urgency to the situation.
Manager's Response:
Faced with a serious threat, the tea garden manager wasted no time in responding to the extortion letter. Concerned for the safety and well-being of the tea garden staff, the manager swiftly implemented precautionary measures to ensure the security of the premises and its employees. These measures included liaising with local law enforcement agencies, enhancing security protocols, and advising workers to remain vigilant.
Security Concerns and Implications:
The incident has once again highlighted the challenges posed by militant groups in certain areas of Assam. While the ULFA (I) has been engaged in separatist activities for several years, such incidents of extortion letters continue to disrupt the peace and stability of the region. It also raises concerns about the safety of tea garden workers, who play a crucial role in the state's economy.
Government Response and Investigation:
As news of the extortion letter spread, the local authorities swiftly swung into action. Law enforcement agencies have launched an investigation into the matter to identify the perpetrators behind this act and bring them to justice. The government has reiterated its commitment to maintaining law and order in the region and ensuring the safety of its citizens.
Call for Vigilance and Unity:
In the face of such challenges, there is a collective call for unity and vigilance from the government, security forces, and the community at large. Collaborative efforts are necessary to combat the activities of militant groups and safeguard the interests of the people in Assam. The incident serves as a reminder that peace and stability are essential for the progress and prosperity of the region.
Conclusion:
The extortion letter sent by ULFA (I) to a tea garden in the Sonari area of Charaideo district in Assam has raised security concerns and put the spotlight once again on the challenges faced by the region. The tea garden manager's swift response, along with the ongoing investigation by law enforcement agencies, demonstrates the collective resolve to maintain peace and protect the interests of the community. It is crucial for the government and society to remain vigilant and united in countering such threats and ensuring the safety and well-being of the people of Assam.