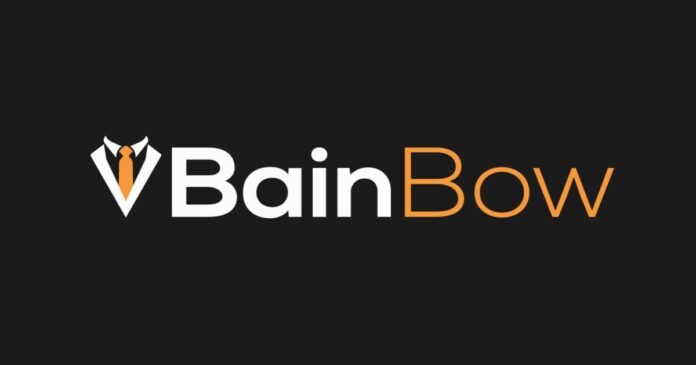 With deep expertise and years of experience as a professional service provider in India, Bainbow is impacting the entire business and corporate sector. The company started in 2019 and soon established itself as the top professional service provider in India in a very short span of time, making immense contributions in taking India towards Digital India.
In 2019 Mr. Gursewak Singh (The founder and CMO of BainBow) Clearly understood the need for different SMEs and business resources needed to maintain and upscale the company. Hence, He started the company with an obvious Mission and Vision goals.
The effectiveness of the company's strategic planning can be seen in its continued growth, even during the COVID-19 pandemic. This success is evidence that the company was contributing to the growth of a digital India not only in Ludhiana but throughout the country.
Mr. Gursewak kept the company's mission and vision clear and defined from day 1. As a result, within a short period of time, they were able to achieve tremendous growth. BainBow provides companies or SMEs with all the necessary resources to grow their business, be it finance, sales optimization, advertising, marketing, or custom IT solutions.
BainBow was founded to make it easier for businesses to access the resources they need to grow, including sales, human resources, marketing, and IT solutions. To address this issue, Bainbow brings all these resources under one roof and offers comprehensive packages that cater to the diverse needs of businesses.
Since its founding, Bainbow has been dedicated to helping businesses thrive through the adoption of digitalization, artificial intelligence, and machine learning. This commitment has resulted in two major accomplishments for the company. Firstly, Bainbow has become a leading provider of professional services, capturing a significant share of the B2B market in India. Secondly, the company has made a significant impact in realizing the vision of "Digital India," through its efforts and contributions
With an expert and experienced team of 30+ people apart from Gursewak Singh the Founder and Gunveer Singh (the marketing head), Bainbow continuously gives various small-medium size businesses and entrepreneurs the ability to sustain and upscale their businesses at a minimal cost.
Undoubtedly, Bainbow is a digitalization-driven company focused on solving entrepreneurial and business problems with digital technologies and software. They believe in the power of automation instead of unnecessary manpower. BainBow believes that small and medium-sized enterprises (SMEs) and businesses can benefit greatly from the adoption of custom software and artificial intelligence (AI) solutions to manage their inventory management, account management, financial management, and manpower distribution. By automating these processes, businesses not only improve their return on investment (ROI) but also streamline their operations and increase efficiency.
BainBow promotes the use of digital software solutions, they help businesses and MSMEs implement AI and custom software to improve efficiency and generate higher returns on investment. According to BainBow's CEO and founder, Mr. Gursewak Singh, investing in software solutions is a smart move as it reduces workload and provides a higher return on investment.
They specialize in assisting small businesses and SMEs by customizing their approach to meet the specific requirements of each client. From custom software development for account management, inventory management, and HR to payroll management, supply and production management, and more, Bainbow offers a wide range of solutions to help businesses grow and succeed. In just four years, the company has become a leading contributor to India's digital transformation and continues to promote digitalization across the country.
Bainbow dedicatedly supports small businesses and traditional bootstrap businesses that lack digital knowledge and cannot afford costly custom software. The Bainbow team provides assistance to these companies by introducing them to cost-effective automation tools, like Google Spreadsheet, Microsoft Word, Excel, Microsoft 365, and other automated tools. With a personal approach and a focus on digital solutions, Bainbow has become a key player in India's digital transformation journey.
BainBow clearly says " We are dedicated to helping businesses increase their profitability and freeing up their owners from the constraints of time and money through automation and digitalization. Their thorough approach to problem-solving sets them apart in their industry.
It is worth noting that, businesses and SMEs who avail of Bainbow's professional services experience significant growth in their operations. From startups to self-funded companies, Bainbow delivers on its promise to streamline all business tasks and processes. Bainbow's professional services have been a key factor in the success of its clientele.
Have any queries or suggestions for BainBow contact them at https://bainbow.com
https://instagram.com/thebainbow/
https://facebook.com/thebainbow/
https://linkedin.com/company/thebainbow/