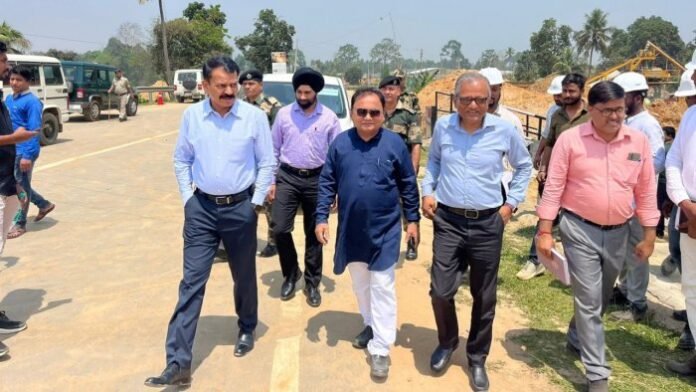 The Bangladesh High Commissioner to India, Mustafizur Rahaman, and the chairman of the Land Ports Authority of India (LPAI), Aditya Mishra, recently visited the Maitri Setu, a bridge connecting India and Bangladesh in the South Tripura district. During the visit, the dignitaries reviewed the progress of the construction of the land port at Sabroom, which is a key element in kick-starting the movement of people and cargo across the bridge.
According to Mishra, the construction of the land port has made good progress, with 80% of the work completed so far. He added that the cargo terminal construction is also underway and around 60% of the work has been done. Mishra further stated that all facilities would be in place in the next three to four months, making the 150-meter bridge operational.
The Bangladesh High Commissioner, accompanied by the Assistant High Commissioner of Bangladesh in Agartala, Arif Mohammad, expressed his satisfaction with the progress of the work and reiterated the importance of the bridge and the land port in boosting trade and economic ties between the two countries. The Maitri Setu was inaugurated by Prime Minister Narendra Modi and his Bangladeshi counterpart, Sheikh Hasina, in March 2021.