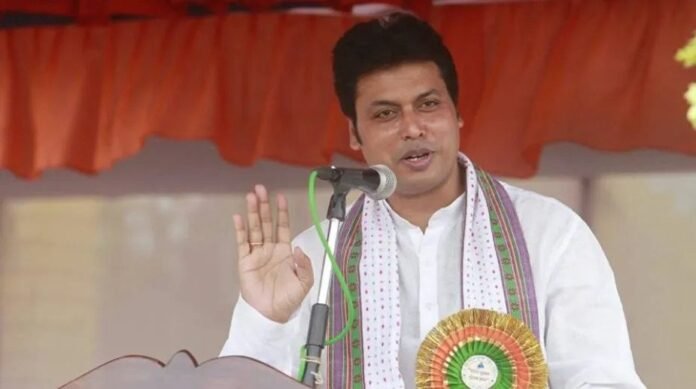 Biplab Kumar Deb, a member of the Rajya Sabha and the leader of the Bharatiya Janata Party stated that the congress party and the communist party of India didn't make any changes for the people of Tripura during their time of Government.
In both the 2003 and 2008 elections, Tripura voters sought to replace the Left Front government in the state, but leaders of the opposition Congress did not fulfill their wishes.
The ruling communist party of India during that time has now become friends with their previous opposition party to defeat the Bharatiya Janata Party in the upcoming elections but people are already aware of their agenda. There is a recent joint declaration by the CPIM and the Congress party to contest elections together in 2023.
He also said that the Bharatiya Janata Party only had a 1.5% vote share before the 2018 elections. People gave the BJP their blessing to establish a government as a result of the well-coordinated efforts of the party leaders. He asked party members to speak with CPI(M) supporters and inform them of the initiatives taken by the state under the BJP-led administration.
Since, the double-engine government took office all social programs are being administered properly, adding that the farmer income has improved significantly. He also urged public servants and retirees to spend rather than invest so that the state's economy might expand more quickly in Tripura.